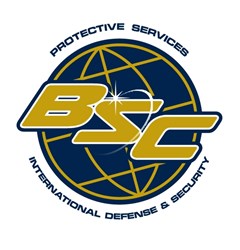 Labor Day weekend is a fun and busy weekend here in South Florida. The beaches are full of families and people enjoying the sun.
Miami, FL (PRWEB) August 31, 2013
According to a recent AAA forecast, 34.1 million Americans are expected to travel at least 50 miles from home, a 4.2 percent increase from last year. That's the highest number since 2008, when 45 million people ventured out for the holiday. South Florida remains a go-to destination for many holidays, especially Labor Day Weekend. While South Florida businesses gear up for a tourism surge, Bryant Security Corporation in North Miami Beach issues Labor Day safety guidelines for residents, and tourists, to stay safe this Labor Day weekend.
In Miami-Dade, surveys conducted by the Greater Miami Convention & Visitors Bureau show hotels expect to be 72-73 percent full, just about on par with last year's weekend average of 73 percent. Extra traffic and DWI stops are anticipated this weekend in South Florida, residents and visitors should expect delays. President of Bryant Security, Shay Ben-David encourages everyone to stay alert this weekend, and keep some simple safety tips in mind. "This weekend is a celebration of all the hard work we do. We (Bryant Security) encourage everyone to have a fun, yet safe holiday weekend." This holiday weekend is full of events including the highly anticipated BleauLive music series, Miami Nice Yacht Event, and numerous pool parties hosted by celebrities.
"Labor Day weekend is a fun and busy weekend here in South Florida. The beaches are full of families and people enjoying the sun. It can also quickly become a dangerous day, as drinking and driving is commonly linked to this weekend." says Rene Zerquera, Director of Operations at Bryant Security Corporation. While celebrating this Labor Day weekend, Bryant Security is issuing guidelines on how to stay safe, while enjoying the festivities.
Labor Day Weekend Safety Guidelines:
-Practice safe BBQ'ing. Be aware of your grill, and don't leave grills unattended
-If in a public place, keep an eye on your belongings
-If drinking, do not drive! Call a cab, or get a designate driver
-Be careful while in the water. Do not let children swim unattended
-Make sure to stay hydrated, drink water every hour
-Use the buddy system
-Keep your cell phone close, and check in with family daily
-Stay aware of your location and remember your surroundings
For more security tips on how to stay safe this weekend, log onto BryantSecurity.com, or call 305-305-405-4001.
About Bryant Security
BRYANT SECURITY is one of South Florida's most established and well diversified security companies. Providing South Florida guard services armed and unarmed in the Miami-Dade and Broward Counties, this family owned and operated business has proudly served and protected the community, property and people since 1985.
Offering innovation, quality, professionalism, resourcefulness, experience and flexibility, this makes Bryant Security the security services industry leader of South Florida. Mandating skilled manpower, teamwork, expertise, specialty knowledge and trained security officers to demonstrate precise and flawless conduct at all times. From executive level protection to CCTV Camera and Entry Systems, they demand the very best! Each protection task private or public that their protection officers undertake calls upon their extensive training which focuses on ensuring the security and safety of your company, property and staff.
When you select BRYANT SECURITY you are ensuring that your facility will enjoy the highest possible degree of Miami professional security. Their management team consists of hands-on leaders who will work directly with you in planning and implementing your campus' security and contingency planning needs. BryantSecurity.com or 305-405-4001.