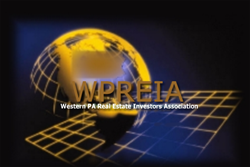 "Assemble the best team that you can find" - Josh Caldwell
Pittsburgh, PA (PRWEB) August 26, 2013
The Pittsburgh Real Estate Investor Association announced that it has created a partnership with iPlanGroup, LLC, a Self-Directed IRA Administrator located in Westlake, Ohio. This partnership will provide the Pittsburgh Real Estate Investor Association with world-class service and educational support when it comes to Self-Directed IRA investing in alternative assets like real estate.
iPlanGroup was created by investors, for investors. They pride themselves on making sure no real estate transaction falls through the cracks because of incomplete or misfiled paperwork. i PlanGroup takes a team centric approach to customer service, each customer is known by name and each team is fully knowledgeable on their client's investments.
More millionaires have become wealthy by investing in real estate, than any other type of asset in American history. It is also the primary focus of the Pittsburgh based club. So it is natural for a group of investors to want to work with a company that allows for retirement income to be invested in the clubs primary focus. There are, however added opportunities that come with a self-directed retirement plan. The most direct connection to real estate is that investors can make private loans to real estate investors, at unusually high interest rates, through self-directed funds. The broader investment related connection is that investors who use a custodial account can invest in other asset classes that are closed to traditional IRA and 401k programs. Assets like commodities and precious metals can be purchased inside of a retirement account.
"When it comes to real estate investing, you can never have too many resources. That's why we work with iPlanGroup. They understand the sense of urgency that comes with real estate investing and we feel confident they can provide our members with a level of service and education unmatched in the industry. Much of my personal business is funded by investors who want the safety of owning real estate combined with the high rate of return or ROI that comes with real estate. By using IplanGroup, I can direct my investors to a company that will all them the flexibility to use their retirement money in the most lucrative way" Said Josh Caldwell. Josh Caldwell is the President of the Wes tern Pennsylvania Real Estate Investors Association. The Pittsburgh Real Estate Investors Association's mission is to provide educational opportunities, networking events, and help promote business relationships for those passionate about investing in Western Pennsylvania. Utilizing a Self-Directed IRA for real estate investing gives club members the opportunity to earn tax-free profits from their investments, as well as take their retirement plans into their own hands.
Many Americans are unaware of the benefits of managing their own retirement accounts. That includes a large number of the seasoned real estate investors across the country. Nearly all savvy investors understand the value of a traditional or a Roth IRA but the public just isn't aware of the extra investment options that available to people who have chosen to use this vehicle to create the future that they want. It is through partnerships like the one between a real estate investors association and an IRA custodian company that this little known wealth building option will come to the public view.