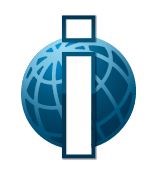 Success in business is more than just the bottom line.
Spokane, WA (PRWEB) September 26, 2013
This fall, the Spokane software solutions company celebrates its ninth year since the name Imprezzio was officially registered with the Washington Secretary of State. Its European subsidiary began in 2009 with a handful of employees. Both companies have seen exponential growth since then.
From a small Spokane software startup to a business which:
*employs over 150 staff in offices across the U.S., Canada, and Europe
*has acquired a small portfolio of other companies
*runs a popular software contest for technical students
*is still growing despite the recent economic downturn
*serves Fortune 50 clients
How did they do it?
Organically, says Imprezzio Co-Founder and Chief Creative Officer Dave Talarico, adding "I can't believe how the time has flown."
In 2004, Talarico, a web designer and marketing expert, had just formed Imprezzio Inc with his partner, software developer Kelly Birr. They made their business home in the Eldridge Building in downtown Spokane. At that time, Talarico says, Spokane was not known for its technology and software development. "The best word we ever heard was...'maybe!'"
Since then, he adds, "We've been able to do things I never would have dreamed of. The opportunities have been absolutely fabulous."
Starting Imprezzio Global, for example, in 2009 with eight young and inexperienced but enthusiastic computer science students whose office was one room in a small apartment in Cluj-Napoca, Romania.
"That's been the best decision we ever made," Talarico says. "Working with them has been such a great experience, both cultural and business-wise. I see nothing but great experiences ahead for the next 10 years."
Today, Imprezzio Global consists of around 25 developers, testers, tech writers, and designers who consult for multiple US, British and European clients and who are ready to take on almost any software challenge.
Talarico points out that Imprezzio Global staff are not traditional outsourcers. "Our business model has never been to send minimum-wage contract jobs overseas," he says. "We started a European division to build European sales and represent the company there, and Imprezzio Global has done an amazing job. They're an important part of our company."
Imprezzio too, is rather non-traditional. "When I say we grew organically," Talarico explains, "I mean that we didn't get a group of multi-million dollar East Coast investors to help us start the business." Instead, Talarico and Birr built the company out of their own pockets. "While there are pros and cons to both, I vastly prefer the organic model," Talarico says. "We are so pleased with and proud of the people we have on our various teams. We want to provide good jobs with good benefits so our people can contribute to the local economy."
"Success in business is more than just the bottom line," he says. "It's about building up people and a company culture. It has to be sustainable."
During the past four years, Imprezzio has attracted Fortune 50 clients, seen exponential sales growth, and is in process of patenting new technologies. Going forward, the company plans to increase its sales force and strengthen its core market while entering new markets and pursuing growth through acquisition.
The company's name comes from the Italian word "enterprise" and has a dual meaning to Imprezzio leadership: Enterprising in the sense of working hard, and also in the sense of serving enterprise clients in the insurance industry with CRM and other kinds of software.
About Imprezzio
Spokane-based Imprezzio Inc. has been on the leading edge of software development for the past 15 years, with branch offices in Seattle, Toronto, and Europe. Companies in the Imprezzio portfolio include Imprezzio Marketing, Imprezzio Global, The OmniPark Company, Bad Kitty Studios, and Racing Snail.