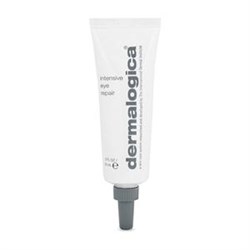 DrSkinSpa.com's esthetician, Rachel Goodyear, said, Dermalogica Intensive Eye Repair contains botanicals and phytonutrients that increase the delicate eye area skin's elasticity and smooths the skin's texture
Anaheim, California (PRWEB) September 15, 2013
DrSkinSpa.com provides its customers with a wide array of doctor-recommended skin care products. Their fully functional e-commerce web site is convenient and user-friendly. The company's main focus is on anti-aging and natural skin care lines that have been scientifically proven to achieve optimal clinically proven results. In addition to its already wide inventory of skin care products, DrSkinSpa.com is now proud to announce the addition of Dermalogica Intensive Eye Repair to their family of products.
Dermalogica Intensive Eye Repair is a rich, hydrating cream that targets wrinkles near eyes to fix the damage evidenced by premature aging from the sun, environmental stressors, and other biological causes of aging skin lines. The thinning skin that surrounds the eye area is prone to wrinkling more quickly and earlier than other parts of the face. This Dermalogica eye cream aims to instill skin with deep hydration and repair the fine lines caused by photo damage, in addition to helping prevent further damage from occurring.
Vitamin A, Wild Yam Extract, and Pro-Vitamin B5 aid Dermalogica eye cream in fixing the outward and inward signs of aging. The Vitamin A (or Retinol) is a natural ingredient that can get into the skin levels deeply and work its magic by smoothing skin and resurfacing it to firm skin and eradicate lines and wrinkles. Wild Yam Extract improves the skin's elasticity, especially in the thinning skin around the eye area. With it, suppleness is restored and the aging process is slowed down. Pro-Vitamin B5 in Dermalogica eye cream aids in decreases the size of pores, repairing tissue damage, and smoothing skin.
DrSkinSpa.com's esthetician, Desiree Torres, said, "Dermalogica Intensive Eye Repair contains botanicals and phytonutrients that increase the delicate eye area skin's elasticity and smooths the skin's texture. These vital ingredients include cucumber, arnica, Vitamins C and E, and Grape Seed Extract."
Dermalogica eye cream contains no artificial fragrances or colorings and is not tested on animals.
DrSkinSpa.com, owned by Crescent Health Center, is based in Anaheim, California. The company is doctor-owned and -operated and possesses an A+ rating with the Better Business Bureau. DrSkinSpa.com furnishes its customers with no-cost shipping, free samples, a 14-day, money-back guarantee plus a unique promise of 120-day price protection, in addition to free consultations with an esthetician.