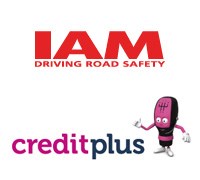 Statistically, yes, men are the most dangerous drivers. You can have your own opinions on which gender makes the better driver, but you can't argue with facts.
(PRWEB UK) 10 September 2013
Peter Rodgers has given Creditplus an exclusive interview to discuss motoring in the UK, in particular the safety aspects in which need to be improved. Peter Rodgers is the Chief Executive of the Institute of Advanced Motorists (IAM) and has extensive experience in motoring safety.
In the UK, there are over 23 accidents every hour of every day that result in road accident casualties according to statistics gathered by the Department for Transport. This surprising number is one of many reasons that the IAM charity passionately attempt to improve the safety on British roads.
One area of road safety that has been heavily debated is whether men or women are the safer drivers. Statistics from IAM show that women are statistically less likely to be involved in accident due to careless or reckless driving, driving speed and poor behaviour:
Careless or reckless driving: Men 10% | Women 6%
Travelling too fast for the conditions: Men 7% | Women 4%
Poor driving behaviour or inexperience: Men 14% | Women 10%
Peter Rodgers commented, "Statistically, yes, men are the most dangerous drivers. You can have your own opinions on which gender makes the better driver, but you can't argue with facts."
"The argument that men do more driving, hence they will have more accidents doesn't stack up either as even with an equal amount of driving exposure, men still have a worst accident rate than women."
Country roads and lanes are another topic that is gaining more widespread coverage due to the number of accidents and the lack of training for drivers to ensure driving on these roads is safe.
Michael Blastland of the BBC conducted some interesting research comparing country driving in Norfolk with driving in London. It is an interesting contrast looking at close-quarter city driving with open road rural driving.
While the statistics do not determine which type of driving is the most dangerous overall, the facts show that per 100,000 people the mortality rate from driving in London is 2.77 compared with 4.46 in Northumberland, which may lead to suggestion that the accidents are more serious in rural areas.
Peter Rodgers confirmed that this was one area he would love to see more focus on, "As an organisation, we (the IAM) have been saying for many years that the test doesn't prepare you for as many conditions and situations as it could. One such example is driving on rural/country roads, which is something that could certainly be covered better."
To see the full interview with Peter Rodgers, please click here.
Notes to Editor:
The research was conducted by:
Department for Transport – Data and information can be seen here.
BBC - Data and information can be seen here.
Creditplus – Data and information can be seen here.
About Creditplus:
Founded in 2004, Creditplus have been the innovative driving force in the online car finance market. Led by managing director Shaun Armstrong, Creditplus is a leading online car finance specialist. In December 2012 he was voted into the top 50 list of the most powerful people in the UK car finance industry.
Based on the South Coast, Creditplus has developed close relationships with the leading UK finance companies including Barclays, Santander and Alphera. These relationships allow Creditplus to provide the most competitive finance offering to their customers for car finance and leasing products.
Creditplus continue to be the most innovative online car finance provider. They have developed many bespoke tools that enhance a consumer's online experience. They were the first company to offer an instant online decision for car finance; they have created a real time finance quotation tool that is powered by multiple lenders against real vehicles and even a credit rating guide to aid consumers that are unsure about their credit rating.
About the Institute of Advanced Motorists
The IAM is the UK's leading independent road safety charity. We passionately believe that our roads can be made a safer place by improving the standards of the people who are using them. With over 50 years of experience, passion and insight, the IAM is uniquely positioned to help improve the skills and understanding of UK drivers, riders & cyclists.