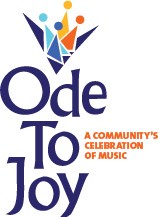 I have no doubt that we will create some memories that will last a lifetime. Thank you, TSO, for this amazing opportunity!
Toledo, Ohio (PRWEB) September 17, 2013
The Toledo Symphony is proud to announce an unprecedented community musical event. ODE TO JOY: A Community's Celebration of Music will take place April 6, 2014 at the Huntington Arena in Downtown Toledo.
The event, sponsored by Promedica, celebrates 70 Years of the Toledo Symphony and hundreds of talented voices from across northwest Ohio and southeast Michigan.
For 70 years, the Toledo Symphony has served as the heart of our musical community—now, for the first time ever, the symphony has invited choruses from throughout our region to lift their voices in the inspiring "Ode to Joy" from Beethoven's Ninth Symphony. Toledo Symphony Principal Conductor, Stefan Sanderling, will conduct. Four talented operatic soloists will join the symphony and chorus--Jennifer Cresswell (soprano), Katherine Calcamuggio (mezzo-soporano), Shawn Mathey (tenor) and Sean David Cooper (baritone). All soloists have strong ties to the northwest Ohio community.
The anchor choir for the event will be the Masterworks Chorale led by Donna Tozer Wipfli.
"What better anniversary present than the gift of music for our community?" says Toledo Symphony President and CEO Kathleen Carroll. "This epic concert will make memories for years to come--for both our young singers and the thousands of people who we hope will attend."
The event has participants talking. "I'm actually really excited to perform with the Toledo Symphony. It's not only a great opportunity, but it will also be really fun to get experience in a new venue and with a new type of music. I feel so blessed to have this opportunity to sing with really talented people," says Trisha Jo Cousino, Pettisville High School Class of 2014.
"What a privilege it is for my singers to be able to participate in a musical event of this caliber and magnitude. I have no doubt that we will create some memories that will last a lifetime. Thank you, TSO, for this amazing opportunity," says Duane J. Beck, Pettisville High School Choir Director.
About Beethoven's Ninth Symphony
Arguably the most beloved piece of music in the history of classical music, Beethoven's Ninth Symphony exudes joy and optimism. It is a "choral" symphony, with the final movement featuring dramatic soloists and a large chorus. The famous "Ode to Joy" text based on poetry by Friedrich Schiller was originally titled "Ode to Freedom" and has become symbolic of the unity of humankind at its best and most noble.
Sponsorships, Tributes & Memorials
In addition to Promedica, the business community is partnering with the TSO to sponsor this important community event. Owens Corning, The Andersons, Healthcare REIT, Spectra Group and the Toledo Symphony League have committed financial support, and more businesses are stepping up daily.
Beethoven's Ninth is a very emotional piece of music. The symphony invites the community to take this opportunity to donate a gift in honor of a loved one. Tributes will be featured in the commemorative program for the Ode to Joy event.
Announcing the 70th Anniversary Chorus
Masterworks Chorale
Toledo Choral Society
University of Toledo Concert Chorale and Festival Choir
Adrian College
Bedford
Bryan
Central Catholic
Clay
Defiance
Edgerton
Edon
Elmwood
Emmanuel Christian
Evergreen
Junior Choral Society
Montpelier
Northwood
Oak Harbor
Otsego
Pettisville
St. Francis
Start
Wauseon
Whitmer
Choirs that would like to be considered for participation can contact Jessica Aeschliman at beethoven9choir(at)toledosymphony(dot)com for more information.
For Tickets

In person at the Huntington Center Box Office
Ticketmaster outlets
Ticketmaster Charge By Phone at 1-800-745-3000
On-line at Ticketmaster.com
Event Details
What: ODE TO JOY: A community's celebration of music
Where: The Huntington Center in downtown Toledo
When: April 6, 2014 at 4pm
Who: Toledo Symphony, Stefan Sanderling, the 70th Anniversary Chorus directed by Donna Tozer Wipfli & soloists
Tickets: Through Ticketmaster outlets, Ticketmaster.com and at the Huntington Center Box Office
Groups: Groups of 10 or more should contact Ashely Cichocki, Suite and Premium Seat Manager at [email protected]
Sponsored by: Promedica