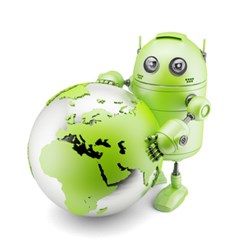 Opera Mobile is one of the few browsers which offer user-friendly proxy support
Dallas, Texas (PRWEB) September 05, 2013
idcloak has successfully tested HTTP proxies taken from a new list of Android Proxies on the Android Opera Mobile Classic browser. The results fly in the face of the general understanding that free proxies can only be used on a rooted Android device.
"Opera Mobile is one of the few browsers which offer user-friendly proxy support," says Robin Welles of the idcloak web research team. "Accessed through the Preferences Editor in the opera:config menu, the proxy menu allows easy connection to either an HTTP or HTTPS proxy. Once setup, Opera can be kept aside as a ready-configured proxy browser and accessed as and when the need arises."
Such need can in fact arise quite often, as Welles explains, "For one, if you're facing site-access blocks on a WiFi connection, you can use the proxy browser to sidestep censorship and access whatever web pages you want. Equally, those wishing to browse the internet without leaving a digital trail can also turn to a proxy browser.
"Bypassing georestrictions is yet another function of proxies. When certain YouTube videos are unavailable in your country, for example, you may reach them through a US IP proxy on your browser. There are all kinds of benefits to proxy use."
The Android proxy list, consisting of 1700 free proxies from around the world, is designed to allow quick access to specific types of proxies. For example, a user may sort the entire database by high speed; or filter it for low anonymity proxies with HTTPS security in a particular country, such as Germany or the US.
All listed proxies are also subject to daily assessments by idcloak's automatic proxy checker. These tests ensure every displayed address is active and offer data on the proxy's type and level of performance so the user can make informed decisions on which proxy to choose.
The release of the list comes just three weeks in advance of idcloak's flagship launch: the fast VPN service. The idcloak VPN is tipped to offer high-performance privacy and freedom online but at the network level, so users may extend the benefits of proxy access to all applications on their machine.
See idcloak.com for more.