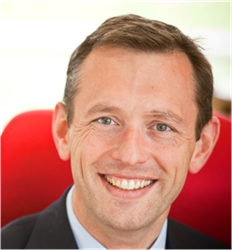 John explains what and where E-rate sits in simple and clear language.
(PRWEB) September 09, 2013
Core of Education kicks off the ninth podcast in the ISTE series with Funds for Learning CEO John Harrinton who provides a concise explanation of E-rate funding. John sits down with Core host Dr. Rod Berger and speaks to the information barriers E-rate faces at the district level. He also gets down to brass tacks on the speed of implementation and the percentage of schools that have wifi connectivity.
Funds for Learning helps E-rate applicants and service providers track their E-rate funding, meet critical deadlines, and manage participation in the E-rate program with their E-rate manager.
Dr. Berger expressed satisfaction with the interview stating, "John explains what and where E-rate sits in simple and clear language." He continued, "It's refreshing to find a subject matter expert so committed to informing and assisting educators on government policy."
John and Dr. Berger also covered the ways politics distracts from implementation, how the E-rate learning gap at the district level can be closed and the reasons global connectivity are essential to keep America in the education game.
To stay connected with E-rate and education follow John on Twitter.
About Core of Education
###
The Core of Education is an op-ed blog and podcast interview series hosted by Rod Berger, PsyD, and underwritten by RANDA Solutions. The Core focuses on vital issues to educators and policy-makers, as Dr. Berger interviews key education thought-leaders from across the nation and around the world. Core podcasts work to provide a platform for open, honest discussion and debate on education challenges and triumphs. Berger, interviews international policy makers, ed entrepreneurs, state commissioners, district admins, and teachers and strives to insure everyone involved has a platform to learn, and that's what's at the "core of education."