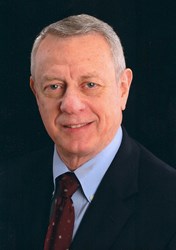 We turned to DPR due to its successful track record of working with high-tech companies, including those in the healthcare industry.
Germantown, MD (PRWEB) September 10, 2013
DPR Group, Inc., a full-service public relations and marketing agency serving a broad range of business and technology companies, announced today that CRG Medical has selected the firm to provide strategic public relations and marketing services. DPR Group will assist in promoting and positioning the healthcare application developer and its solutions through public and media relations campaigns. CRG Medical is the developer of the KBCore™ Suite, a software platform designed to enhance patient safety, improve quality management, and reduce risks within healthcare organizations.
Douglas Dotan, president and CEO, CRG Medical, said, "CRG Medical sought a public relations and marketing agency that could supplement our current efforts to obtain positive publicity for greater market penetration. We turned to DPR due to its successful track record of working with high-tech companies, including those in the healthcare industry."
Based in Houston, CRG Medical is a healthcare information technology company that designs and builds active safety solutions as components of an Integrated Strategic Patient Safety Evaluation System (IS-PSES) and provides the Agency for Healthcare Research and Quality's (AHRQ) Common Formats for Patient Safety Organization (PSO) customers. CRG Medical's flagship solution, KBCore™, is an innovative framework that collects, analyzes and integrates strategic patient safety information so healthcare facilities can review the data, create new knowledge and continually make improvements to particular processes. CRG Medical recently won first place in the Office of the National Coordinator's (ONC's) "Purple Button" Patient Safety Reporting System Challenge 2.0.
Dan Demaree, president and CEO of DPR Group, said, "Healthcare public relations is a growing marketplace for opportunities, and bringing CRG Medical onboard as a client allows us to further enhance our experience in this sector. Through ongoing public relations campaigns, we are eager to demonstrate CRG Medical and its KBCore software platform's value as critical links in patient safety."
About DPR Group, Inc.
DPR Group is a full-service agency that specializes in providing public relations and marketing support services to a broad range of technology companies. Founded in 1998, the firm has a proven track record representing both privately held and publicly traded companies in software and IT, manufacturing, clean tech, government contracting, supply chain and logistics, telecommunications, business consulting and specialized services. Headquartered near Washington, D.C., DPR Group has the experience and industry contacts to successfully launch new companies and products, as well as significantly increase the name recognition of larger, more established companies. For more information, call 1-240-686-1000, visit: http://www.dprgroup.com.
# # #