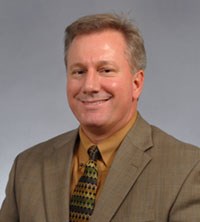 "I'm honored to be playing a pivotal role in helping take this wonderful organization to new heights."
Bristol, VA (PRWEB) September 09, 2013
Settlers Life is pleased to announce the immediate appointment of Stephen J. Bontell as Vice President of Marketing (Chief Marketing Officer) for the company. Mr. Bontell will assume the leadership of the company's marketing duties from Michael Lowe, President of Settlers Life, who has been acting as the Chief Marketing Officer for the past four years.
"Settlers Life is pleased that Steve has chosen to join our team," commented Mr. Lowe. "While we've enjoyed considerable success over the past several years, we would like to grow larger and more successful in the simplified issue life insurance market. Steve has the background and the skills to take us to that level, and that is why he is here."
Mr. Bontell has worked within the insurance marketplace since 1996. After running his own multi-lines general agency, he held life insurance sales, marketing, and management positions with Universal American, Forethought Financial Group, American United Life, and Liberty National Life (Torchmark Corporation). His experience includes the successful implementation and management of marketing strategies, agent recruitment and training, and effective marketing operations. He was an instrumental part of Forethought's entry to the simplified issued whole life market. Broker World Magazine has published several of his articles.
"Settlers Life is known throughout the industry as a company that believes in and cares deeply about its employees and agents," said Mr. Bontell. "I'm honored to be playing a pivotal role in helping take this wonderful organization to new heights."
Settlers Life Insurance Company is a member of the NGL Insurance Group, and maintains its primary administrative office in Bristol, Virginia. Settlers Life has 73 employees and more than 3,200 independent agents appointed in thirty-six states. Since 2007, Settlers Life has maintained an A. M. Best financial strength rating of "A minus" (Excellent), the fourth highest of sixteen such ratings. A.M. Best states that an "A minus" rating "is assigned to companies which have, in our opinion, an excellent ability to meet their ongoing obligations to policyholders." A.M. Best is the oldest and most widely recognized rating agency dedicated to the insurance industry.