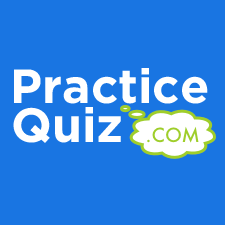 Boston, MA (PRWEB) September 24, 2013
Today, Practice Quiz released statistics about the growing number of users on its free exam preparation platform.
Practice Quiz has been focusing on a strategy of aggressive content growth, constantly adding new test prep content and practice test questions for dozens of standardized academic, professional, and government exams.
PracticeQuiz.com has found that one of the most popular exams on its site is the FSOT Full Test Bank, a 230-question free practice test for the Foreign Service Officer Test required for any American aspiring to enter diplomatic service.
In response, Practice Quiz has released over 500 new question to help test-takers prepare for the FSOT.
"The FSOT is such a broad-ranging exam," explains Samantha Tanzer, Director of Product Development for Practice Quiz, "it covers US and world history, geography, and current events, computer use, communication and composition, business and management skills, mathematics and statistics, and economics. I am not surprised at its popularity on our site; the FSOT requires a huge amount of preparation, and people looking to become diplomats are usually very dedicated people."
Besides the FSOT, the following exams are the most popular practice tests on PracticeQuiz.com:

ASVAB
Certified Medical Assistant
CompTIA A+
EMT-Basic
NCLEX-PN
Phlebotomist Exam Prep
PracticeQuiz.com is an online test preparation enterprise based in Boston. The website's social mission is to increase access to education by providing high-quality test preparation content for free. The website now boasts more than 150 practice exams, with more expansion in the near future. Tests include certification exams, high school and college qualifications, teaching exams, and medical tests.
Follow PracticeQuiz.com on Facebook (fb.com/PracticeQuiz) for the latest news on exam updates and upcoming releases.