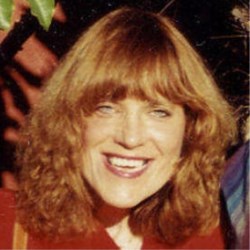 The installation of family togetherness begins with the value systems of the child's/children's parents.
San Diego, California (PRWEB) September 19, 2013
The instillation of family togetherness begins with the value systems of the child's/children's parents. Parents engaging in family-oriented activities such as family meals, picnics, birthdays, graduations, occasional Sunday dinners with their folks, family reunions all have been shown to promote the instillation of family togetherness in children.
Unfortunately these bonding activities aren't really happening much in homes/family relationships in the modern world today because of all these technological gadgets that tend to fascinate and occupy children's minds. For these reasons Dr . Joanne Wendt presents 5 tips for helping to preserve family togetherness in the midst of all of this.
1. Limit the amount of time children watch television and play video games, as they can become very addicting. The flicker of the screen stimulates the brain and acts as a positive reinforcer that keeps the brain wanting more stimulation. This may keep the television-watcher and video-game player mesmerized and "glued" to the screen and away from interacting with other family members.
2. Limit social media computer time because as children spend less and less time conversing face-to-face with family members, they are not learning the necessary social skills to be successful in life.
3. Do a family volunteer activity. It teaches children selflessness and empathy for others.
4. Do not allow televisions in children's bedrooms as it promotes social isolation.
5. Have a weekly family meeting to air concerns where all members get a voice without criticism and judgement. All family members need to show respect by listening to each other without interrupting and having negotiation and cooperation as a goal rather than control and obedience. To do otherwise tends to fosters rifts and emotional as well as physical distances among family members.
Dr. Wendt offers several parenting resources on her website to help parents raise happy, healthy children with an underlying theme of promoting family values and togetherness. Sometimes parents are at a loss when their children are being bombarded by so many more gadgets that they "must have" to fit in with their peers. Falling for this "must have" ideology contributes to the breakdown of family togetherness. The solution: let's get back to the basics and welcome back the idelogy of "Little House on the Prairie," which emphasized family love, respect and togetherness.
For more information or to schedule an appointment with Dr. Wendt, she can be reached at 858/674-4913, by email or visit her website at http://drjoannewendt.com.
About Dr. Joanne Wendt:
Joanne J. Wendt, Ph.D. is a licensed Clinical Psychologist who received a M.A. degree in Community/Clinical Psychology from Pepperdine University in Malibu, CA and M.A. and Ph.D. degrees in Psychology, specializing in Marriage & Family Therapy from United States International University in San Diego, CA. She holds two CA state licenses: Psychologist (PSY15145) and Marriage & Family Therapy (MFC30989).
Her private practice, Joanne J. Wendt, Ph.D., Clinical Psychologist, Inc., offers psychological services in San Diego, CA to individuals, families and couples seeking help for relationship difficulties, feelings of depression and/or feelings of anxiety.