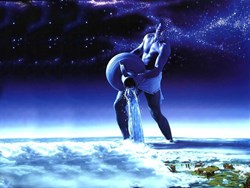 We will now be able to toast Our Natural Gas Boom with clean drinking water.
New Haven, Connecticut (PRWEB) September 01, 2013
Oil & Gas Industry Consultant, and Expert Drilling Fluids Engineer, Daryl Breese has developed a "Mud" System that optimizes production for use in the unconventional plays of horizontal drilling. This new system limits vertical channeling, unlike the super high pressure of hydrofracking.
Geologists and reservoir engineers know that in subsurface formations higher pressure follows the path of least resistance. The seemingly solid earth we walk on surprisingly acts like fluid when viewed over geological time, or if subjected to sufficient pressure like hydrofracking. This is comparable to air moving as "wind" from high to low pressure areas in the atmosphere. The 10-15,000 psi average pressure of hydrofracking intentionally causes chemical laced water to travel above and below the wellbore into other zones. Existing faults can allow high pressure fracking fluid to travel upwards into the aquifers, a source of drinking water.
Breese's system combines new engineered applications that have a synergistic effect, opening up channels along the hydrocarbon bearing shale. Additionally, the relaxed filtrate control of the drilling fluid promotes permeability into the shale, aiding in the enlargement of production channels. Pumping pressure while drilling the borehole averages 3-4000 PSI, staying in balance with the shale's hydrostatic pressure which is generated from the combined weight of the formations above it. That balance pressure keeps this fluid system in the local area of the shale's pay zone. The aquifers remain safe from fluid migration.
This new system may help settle the fracking debate for the good of all- allowing the natural gas boom to move forward with America's blessing.
Breese has been on the high profile, cutting edge of drilling fluids since 1977. Field training and troubleshooting, he spends almost half his life on drilling rigs. Some recent activity includes:
Geysers, California 2006- Lead Engineer on PG&E Geothermal Reentry Well.
Craig, Colorado 2008- Wildcat, using 6.8 PPG clear Synthetic Oil Base Mud.
Daisetta, Texas 2010- First Fresh Water Mud to drill through Salt Dome.
Haynesville Shale, Kirbyville, Texas 2010- 15,807' record depth well using Water Base Mud.
Marcellus Shale, Pennsylvania 2011- designed Water Base Mud which replaced Oil Base.
Breese explains this system in a YouTube video: http://www.youtube.com/watch?v=n28Sz2_bMXs.