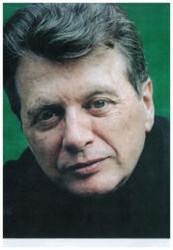 …teems with the details of an era
New York, NY (PRWEB) September 10, 2013
In his new novel, David Sunshine, author, playwright and actor Morrow Wilson presents readers with a story of a young man, coming to the big city and discovering that his dreams and idols are not the shining examples he thought they were.
Finding a bittersweet love for a beautiful and damned princess of the jet-set is also an integral part of the story.
David Sunshine is a fact-based, fictionalized tale of an innocent country boy, T.J. Brinkman, who comes to the city to make his name and fame in TV. He goes to work for the most famous and respected television producer in the industry, David Sunshine, only to discover him to be a fraud. The conflict between the hero's idealism and innocence with the egotism and cynicism of those around him makes for a book that will make readers laugh, cry and discover hope for the human race.
Morrow Wilson knows this story, told in this second novel, will appeal to readers. It is the retelling of a myth that goes as far back as the ancient Greeks. Will innocence change to cynicism in the face of a cruel world? Is it possible to develop and keep our integrity in amoral surroundings?
A timeless tale, perhaps, but because it is set when and where it happened, David Sunshine teems with the details of an era when a booming American economy made for an expanding advertising business and a burgeoning television industry.
The era's new job opportunities, new careers, unprecedented financial rewards for everyone, women's new sexuality thanks to the introduction of the Pill, the stirrings of the civil rights movement, the advent of the political power of television, America's new place as the leader of the free world during the Cold War -- all that and more lent an excitement and electricity to the mood of the country -- optimism, openness, and robust confidence.
Super agent Henry Morison has vouched for the novel being "exactly the way it was." New York Times book reviewer Eliot Fremont-Smile called the novel "delightful and full of truth." It has had only good reviews. And Goodreads has given David Sunshine its highest rating, five stars.
http://davidsunshinethenewnovel.com
regaleaglesnest(at)live(dot)com