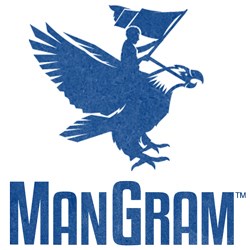 At this price point, and with products that appeal to a wide range of tastes, we think ManGram can bring an exceptional gift experience to a lot more people on a lot more occasions.
San Francisco, CA (PRWEB) September 17, 2013
Broquet, a leading online men's gift retailer, launched a new gift service today called ManGram. For $25 (including the cost of shipping), the San Francisco-based company will send an assortment of American-made snack foods – with themes like bacon, bourbon, and sriracha – along with a hand-written gift note. Broquet plans to use ManGram to encourage what the company calls "random acts of gifting".
"The best part about being in the gift business is helping our customers make someone's day through an awesome gift experience," says Broquet CEO Dan Hockenmaier. "With this new price point, and with a product line that appeals to a wide range of tastes, we think that ManGram can bring that gift experience to a lot more people on a lot more occasions."
The company also emphasizes the tangible aspect of gifting. "In the age of 'Happy Birthday via Facebook', sending an actual letter or package becomes even more meaningful," says Max Solomon, Broquet's head of product design. "With ManGram, we go out of our way to add personal touches, like hand-writing a postcard gift note, and including a second, pre-paid postcard that the recipient can send to whoever he'd like."
To ensure that the price point didn't force compromises on product quality, the company tapped its existing network of American brands, and brought a number of new brands into the fold. The initial line of food gifts for men includes products such as grass-fed beef jerky from New York, bourbon-infused marshmallows from Florida, and sriracha popcorn from Washington.
"In keeping with our product philosophy at Broquet, we're working exclusively with American brands that are doing really interesting things with their products," Solomon said. "Our initial offering covers all of the major flavor profiles: sweet, savory, spicy, and bacon." The company plans to ultimately expand the ManGram offering to include categories outside of food, such as grooming products, outdoor gear, and barware.
"In the end, everything we do at Broquet is about strengthening our customers' relationships," Hockenmaier said. "If ManGram provides an opportunity for a few more people to tell a guy in their life that they care about him, then I think we've done our job."
About Broquet:
Founded in 2012, Broquet is an online men's gift retailer based in San Francisco. The company designs gift sets which deliver an authentic experience for men, such as mixing a proper cocktail, grilling a rack of ribs, or an old fashioned wet shave. Broquet manages all sourcing and fulfillment in-house and is focused on hands-on customer service. More information is available at http://www.broquet.co.