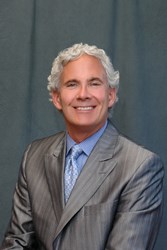 "The Ohio Supreme Court was clear: servicers who took shortcuts in the rush to file foreclosures were breaking Ohio law,"
Painesville, Ohio (PRWEB) September 11, 2013
Servicers, not lenders, often file foreclosures in Ohio. A mortgage lender is the financial institution that lends you the money. A mortgage servicer handles the day-to-day tasks of managing your loan. The servicer typically processes the loan payments, responds to borrower inquiries, keeps track of principal and interest paid, manages the escrow account, and may initiate foreclosure if the homeowner misses too many loan payments. A servicer may or may not be the same company that gives the homeowner their loan.
Before last year, the standard practice in some counties in Ohio was that mortgage servicers filed foreclosures against homeowners before they had obtained the mortgage and note from the lender. Then the servicer would get the lender to assign the mortgage to them and continue to prosecute the foreclosure.
In last year's landmark case of Federal Home Loan Mortgage Co. v. Schwartzwald, citation 2012-Ohio-5017, case number 2011-1201, the Ohio Supreme Court unanimously ruled that this was wrong, and that any entity that files a foreclosure against a homeowner must actually obtain the mortgage before they file the foreclosure. The court ruled that foreclosure judgements were void in cases where the foreclosure was filed before the servicer had obtained the assignment of the mortgage.
"The Ohio Supreme Court was clear: servicers who took shortcuts in the rush to file foreclosures were breaking Ohio law," said Dworken & Bernstein partner Patrick J. Perotti.
On Friday September 6th, the law firms of Dworken & Bernstein, L.P.A. and Seaman Garson L.L.C. filed a single class action lawsuit against U.S. Bank, Bank of America and Wells Fargo regarding these alleged void foreclosures. Case Number CV-13-813388 filed in the Cuyahoga County Court of Common Pleas. These lawsuits seek to compensate people who were foreclosed on in void judgments before the servicers had obtained the mortgages. For further information or if you have any questions pertaining to this practice, please contact Andrew Samtoy at (440) 352-3391 or email him at asamtoy(at)dworkenlaw.com.
Dworken & Bernstein Co., L.P.A. is the largest law firm in Lake, Geauga and Ashtabula Counties, Ohio with additional offices in downtown Cleveland. Serving the community for over 50 years, Dworken & Bernstein and its 27 lawyers and staff of 65 offers a full range of legal services for businesses, individuals, and families.
Co-Counsel Seaman Garson L.L.C. located in Cleveland, Ohio, handles class action litigation based on a variety of issues, including lender fraud. Seaman Garson has been serving the community for 40 years.
Further information about Dworken & Bernstein Co., L.P.A. can be found at http://www.dworkenlaw.com or Ohio Lawyers Give Back at http://www.ohiolawyersgiveback.org.