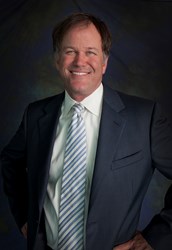 ...community branding is always a member favorite. And Don is one of our most dynamic speakers.
Nashville, TN (PRWEB) September 27, 2013
Don McEachern, CEO of community branding agency North Star Destination Strategies, has been asked to speak on "Developing and Managing Your Unique Brand" at 3CMA's 25th Anniversary conference to be held Sept. 3-6 in Scottsdale, Arizona. Don will be presenting with Mandy Pitts, Communications Director and Brand Manager for Hickory, NC. Pitts will share specific ideas for branding brilliance, having recently guided her community through a successful branding and implementation experience. Hickory is a North Star client.
According to Joe Munoz, Vice President of 3CMA, "Because it is the Silver Anniversary meeting, the planning committee wanted to focus on some of the organization's perennially hot topics. Community branding is always a member favorite. And Don is one of our most dynamic speakers."
3CMA is an organization devoted to helping local government professionals in cities and counties develop and use targeted marketing and communication skills. Compelling communications are the most cost-effective means for converting passive consumers of public services into responsible ambassadors for the community. 3CMA has more than 700 members from cities and counties nationwide.
North Star is a full-service research, branding, design and strategic planning agency located in Nashville, TN. Having worked with more than 170 communities in 40 states nationwide, North Star is considered a leader in helping communities harness the strength of a well-defined and uniquely articulated brand identity. Areas of focus include branding for tourism, city government and economic development. Services offered include research, strategic positioning, creative concepting and development, digital development and action planning.