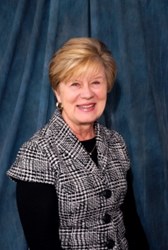 Nancy Drew Meets CSI.
Massapequa Park, NY (PRWEB) September 25, 2013
Linda Maria Frank, author of Annie Tillery Mysteries, invites readers to visit her new website.
Enjoy reading chapters from each book by clicking on her blog. "The Madonna Ghost" is set on the beautiful barrier island of Fire Island. "Girl with Pencil, Drawing" discovers an art forgery ring, and "Secrets in the Fairy Chimneys" takes the reader to an archaeological dig in Turkey.
As an educator, Frank offers lesson plans for teachers, covering the Core Values, especially in ELA and science.
Frank also offers book discussion questions to help parents navigate through some of the teen angst heroine, Annie Tillery, experiences in the books.
Frank's journey through authorship, publishing and marketing can be accessed by clicking on her blog, which chronicles her events, interviews, TV production, and other experiences that enable authors to learn from each other.
About Linda Maria Frank
Frank's life-long career has been in teaching. She taught science, ending her career in Seaford High School as Department Chairperson, teaching biology, chemistry and forensic science. She went on to teach forensic science and biotechnology at Hofstra University, and also supervising science student teachers at Adelphi University. Presently, Frank markets her Annie Tillery Mysteries, and produces a TV show, "The Writer's Dream", at LTV-EH, a local access station in East Hampton, as well as Long Island Cablevision. She interviews guests who are involved with writing, publishing and marketing in all genres. Her goal is to find venues to help market her books to schools and libraries, eventually gaining entrée into film and television, hoping for the big or little screen, not just Kindle and Nook.