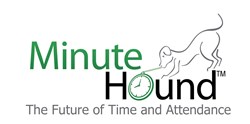 MinuteHound has recently developed technology that helps companies add accuracy to their workforce data while lowering operational costs
New York, NY (PRWEB) September 05, 2013
MinuteHound, a leading attendance and time technology company, has recently developed state-of-the art software that helps add accuracy to workforce data. This allows companies to maximize savings. Their unique biometric system helps eliminate many problems that plague traditional timecards. By using a web punch clock which features 24/7 access to real time information, this new release featuring cloud based time-keeping is proven to save companies money.
All employees have to do is place their finger on a small sensing device that clocks them out and in automatically. Their data can be easily uploaded to MinuteHound's servers from a computer located on the company's premises. With this, accurate payroll is easy.
A Unique Technology
What makes MinuteHound stand out from the rest is that they use cloud-based timekeeping. This technology is spread and encrypted over four different servers worldwide. At the same time, it cannot be traced to any worker in a company. Employee privacy is also secure while managers can easily monitor each worker by reviewing text messages and emails that are sent.
This data is immediately stored in the cloud system. Additionally, this biometric method reduces or eliminates a lot of the disadvantages that are found on a traditional timecard system that includes the following.

Human error
Forged or broken timecards
Overtime that has not been approved by management
Employees having their co-workers punch them out and in
Unlike a traditional timecard system, MinuteHound's biometric system helps eliminate the potential for fraud and human error. At the same time, it provides sophisticated reports for company managers. This enables them to adjust the company's budget and plans accurately in order to meet the business' current needs.
Easy to Install
The technology from MinuteHound is very easy to install in a few minutes. At the same time, it is accessible from any Internet-connected computer around the world. Managers can setup alerts that are emailed immediately if their employees miss their assigned shifts, show up late or try to leave early.
Huge Savings
With MinuteHound, companies can avoid losing money due to poor time systems. At the same time, MinuteHound prevents time theft that contributes to nearly 5 to 10 percent of payroll costs. This unique time system also helps companies reduce inefficiencies while saving money.
At the same time, additional labor expenses can be easily eliminated when the time comes to reconcile payroll timecards. This is because there are no timecards to calculate. All managers need to do is access the data stored on MinuteHound.
In Summary
MinuteHound has recently developed technology that helps companies add accuracy to their workforce data while lowering operational costs. In addition, It prevents certain problems that are common in traditional timecard systems. MinuteHound also helps companies combat frivolous lawsuits by providing them with ironclad evidence. With this, businesses can maximize the effectiveness of their labor expenses with a system that is easy to install and operate.
MinuteHound Contact Information
Website: http://www.MinuteHound.com
Email: info(at)MinuteHound(dot)com
Phone: (800) 351-7237