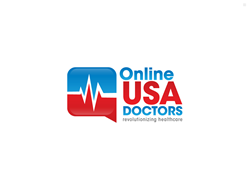 Online USA Doctors offers a health quiz, "My Online USA Doctors Health Quiz" that is a proprietary algorithm developed by doctors using the best clinical data to date to help uncover underlying health conditions that might otherwise not be detected free.
Seattle, WA (PRWEB) September 09, 2013
Online USA Doctors offers a proprietary health condition quiz. The My Online USA Doctors Health Quiz helps people discover underlying health conditions not normally found during routine office visits.
Online USA Doctors develops a new, state-of-the-art health assessment quiz; My Online USA Doctors Health Quiz, that uncovers unknown health conditions that doctors at Online USA Doctors are then able to consult and address before such health conditions become concerning or serious.
According to Julie Wright, president of Online USA Doctors, "people typically seek care when ill. Many individuals do not seek healthcare for routine annual physicals or tests. The benefits of such are normally not realized until something serious presents symptoms, which leads people to seek care. Online USA Doctors created a one-of-a-kind, highly sophisticated subjective health test that takes 30 minutes to complete, but ties symptoms and conditions together based on the most relevant medical journals and literature at the present time. Our hope is to reverse and address underlying health conditions before they become serious".
Online USA Doctors in 2012 began to offer an affordable wellness health plan that offers people the My Online USA Doctors Health Quiz along with unlimited doctor access 7 days per week for a low $29.99 subscription monthly. The health plan option along with the My Online USA Doctors Health Quiz will provide each individual comprehensive healthcare in a telemedicine environment.
Online USA Doctors telemedicine platform offers people an online medical charting system that catalogs all dialogue between the patient and the doctor so the patient can refer back and read what the doctor recommended. President, Julie Wright states "an in-house study of more than 5,000 people treated at Online USA Doctors revealed that many individuals forgot the full dialogue with their doctor, especially when ill". "When people can refer back to a doctors instructions and personalized health plan for that individual, overall health of that person increased by as much as 35% ", states Wright.
"Individuals who seek doctor consultations from Online USA Doctors reported in the 5,000 person in-house study that they experienced overall better health and less negative symptoms", reports Wright.
About USA Online Doctors:
Healthcare visionaries Dr. Shelton and Julie Wright established Online USA Doctors to bring their vision to fruition that healthcare should be available, accessible and affordable to all American citizens in a platform easily accessible and affordable.
Media Contact
Julie Wright, President
Online USA Doctors
(855) 872-0012