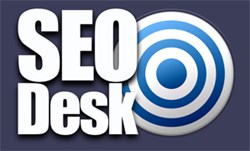 (PRWEB UK) 1 September 2013
Heyland & Whittle is pleased to announce that they are running an August Sizzler Sale on their website. All customers can get 20% off all orders over £35 by using the special promotional code. Any customer meeting this criteria and uses the code sizzler before the code expires on the 31st of August 2013 will be entitled to 20% off all Heyland & Whittle products.
As summer turns into autumn, many home owners will be looking to freshen up their home. A change of season causes many people to look to redecorate or at least, change the style and character of their property. With the darker nights looming, switching to a warmer and cosier style of room can help many people to offset the passing of the warmer and lighter weather.
Heyland & Whittle is recognised as being a leading supplier of home-made home fragrance products. The company started off making specialist soaps, but expanded their product range in the past decade. The most popular products provided by the company in the current climate are scented candles and reed diffusers. Both of these products allow a homeowner to transform the atmosphere in their room.
Whether a client is a big believer in aromatherapy or they just like coming home to a fresh and pleasant smelling home, there are plenty of products that will suit them. Anyone looking to hold on to summer for a while longer may be tempted by the light and citrus fragrances provided by Heyland & Whittle. Jasmine has been an extremely popular scent over the summer months and this may be ideal for any homeowner who doesn't want the summer of 2013 to end.
Other homeowners looking to prepare for the darker and colder months may find comfort in the warm and spicy fragrance of orange and cinnamon. There is a fragrance for every room and every home with the range of candles and reed diffusers from Heyland & Whittle. The company knows that the changing of the season can inspire many people to get creative and fresh about their home. Heyland & Whittle hopes that the 20% discount will allow many home owners to transform their property for the Autumn and Winter months that lie ahead.
About Heyland & Whittle:
Heyland & Whittle were formed by a husband and wife back in 2003. The company started off making home-made scented soaps, which were soon in high demand. The success of these early products led to a diversification with the company now offering a wide range of products and services for clients. Amongst the most popular products provided by Heyland & Whittle are candles and reed diffusers. The company is considered to be a leading company in the UK with regard to home fragrances. The company has recently announced an August 2013 sale for all online customers.