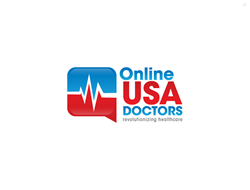 Online USA Doctors created a new, comprehensive clinical approach to treating stress and anxiety without reverting to prescription anti-depressant drugs.
New York, NY (PRWEB) September 16, 2013
Medical Director of Online USA Doctors provides new treatment for those who suffer from stress related symptoms.
Tensions associated with modern living have major implications for the American economy. Stress management expenses and downtime could be costing as much as $300 billion every year. The medical director of a major US healthcare provider reports on his findings of how stress works, and how to manage it without taking prescription drugs.
The National Institute of Mental Health is increasingly concerned about the effects of stress on Americans and their families. It does not believe that personal self-control is always sufficient on its own, and recommends those affected "seek help from a qualified mental health care provider". This press release features breaking news for those who feel overwhelmed.
Dr. Shelton, who functions as medical director of Online USA Doctors in addition to conducting independent research, has confirmed that the side effects are chronic fatigue and adrenal fatigue. In the latter case, the adrenal glands begin to fail, resulting in tiredness, difficulty sleeping and an on-going sense of fatigue. According to the Online USA Doctors health specialist, the condition passes through three phases. Each has their own distinct symptoms and indications.
A large portion on the US population still misunderstands stress according to Dr. Shelton. "I conducted a snap survey that began with the question 'what is fatigue'. Answers received ranged from being worried, feeling tense and feeling tired. None of these is incorrect, although none is comprehensive either. In reality." The doctor continues, "Stress unfolds in three phases." The first is the period when epinephrine and nor-epinephrine hormones are elevated, and we start feeling tired in the middle of the day.
We enter the middle phase when we begin adding a little extra to our tummies as characteristic middle-age spread arrives. This is not always the result of over-eating. It is more likely a consequence of a hormone called cortisol. The third, more devastating phase is heralded by what he calls the 'exhaustion phase'. This is when we begin to run on empty on our cortisol reserves. At this stage, serious problems like diabetes, heart disease and depression may appear.
Dr. Shelton has discovered that the progressive creep of stress may be counteracted initially by passionflower, withania and the b-vitamin inositol. His advice to those who have entered the second phase is that they try moderating their cortisol levels with phosphatidylserine, L-theanine, and dhea hormones. If they are already in the exhaustion phase, they should add the herb glycyrrhiza to their treatment program.
"Information provided through the media is not the same as professional medical advice," Dr. Shelton emphasizes. "Men and women concerned about the effects of stress should approach their health providers such as Online USA Doctors directly."
About Online USA Doctors
Health care visionaries, Dr. William Ryan Shelton, medical director and Julie Wright, president established Online USA Doctors in 2012, to bring their vision to fruition that health care should be available, accessible and affordable to all American citizens.
Media Contact
Julie Wright, President
Online USA Doctors
(855) 872-0012