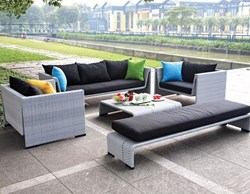 Well Traveled Living
Los Angeles, CA (PRWEB) September 05, 2013
What many may not know about this company is the credit it's been given for those great clay chimineas that are on the back of millions of patios across the country. It put into place a new mainstay in American culture as the styles and design elements emerge each season.
Each of its patio fire sources, including those incredible chimineas, is made with high attention to detail.
For its part, DA Stores brings a large selection of the many styles that define the Well Traveled Living brand. "Today's consumers spend as much time in their outdoor living space as they do indoors. This brand ensures the time spent on patios and poolside is as comfortable and stylish as any time they might spend inside," said a DA Stores representative.
As further incentive, DA Stores offers free shipping on orders more than $75, coupon codes and a recently unveiled rewards program. The affordability factor is built in. Since 2006, DA Stores has built its brand as a premier contemporary home furnishings company on partnering with the best furnishings manufacturers and superb customer service.
Well Traveled Living not only imports and distributes outdoor living products, but it designs all the selections on the DA Stores website under Fire Sense and Patio Sense brands. Established in 1998, Well Traveled Living took clay chimineas to mainstream America and then expanded on those designs by offering a wide selection of patio designs and outdoor heating products. It continues to lead the industry in these specific areas and DA Stores proudly offers them to its customer base.
For more information on DA Stores, including access to the Well Traveled Living digital catalog, visit modernfurniturewarehouse.com today.