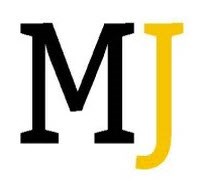 MediaJobs.com is Making Your Job Search Easier by Finding the Great Companies First
New York, NY (PRWEB) September 12, 2013
Roy Weissman, CEO of MediaJobs.com recently interviewed Ashley Baker Gensler of LoomDecor.com. The interview, titled Disrupting the $30 Billion Home Furnishings Market: LoomDecor.com, revealed how LoomDecor.com takes advantage of the explosive DIY market - $30 billion industry. The website offers do-it-yourselfers access to online design tools, trade only fabrics and custom products at half the price of hiring a full-service designer. Everything is based on online interactions – people are able to choose product, design exactly what they want using luxury fabrics, see what it will look like and then check out.
E-commerce managers will be especially interested in the article as Ashley reveals how the website is able to offer such personalized service so inexpensively. The interview reveals that because of significant mark-ups throughout the supply chain – fabric can reach costs of $150 per yard. Most fabric on the website is sold for under $30 per yard and finished products are about 50% less than if an interior designer bought it with the high mark-ups. The business model of going direct to the manufacturer instead of a showroom makes all the difference. Customers can purchase window treatments, draperies, Roman shades, bedding, pillows and outdoor cushions. The young company manufactures all products in Nashville, TN and are proud of their strategy of offering only products made in the USA.
Ashley discusses her background – (take note – those seeking media jobs) which is mostly a business background. She reveals that she worked in strategy consulting in the healthcare industry and then moved to marketing and marketing management. She said she took a hiatus and asked herself what she wanted to do. "I was always interested in the arts. I have been taking a lot of continuing education classes in the area of interior design and architecture. It's really a passion for me."
The idea for LoomDecor.com was born when she was working in construction and realized she had trouble making her own drapes because she didn't have access to what she needed to do it herself. "Why is it that the normal consumer reading a magazine and seeing the beautiful homes can't access 90% of the product they're seeing?" That is where the idea came from. She hopes to offer furniture in the near future. LoomDecor.com has five team members but they also utilize independent contractors as well as a project management team.
She discusses who the main competition is for LoomDecor.com, which launched in February 2012, including Calico Corner and talks about what sets them apart from the competition – the ease and convenience of online shopping. Of particular interested to e-commerce managers is the make-up of the business structure. They outsource production of all custom items and that the company plans to continue to follow that business model for the near future as well as continue to stay in the United States. At this time, they use the platform Magento for their inventory a well as Adobe Scene 7.
When asked if mobile is important to the company, she responded, "Mobile is not big for us at all. I think there are some great opportunities in the home décor market. Some people are doing really cool stuff with augmented reality, where you can take a picture of their chair and see it in your house that sort of thing. We're not there yet. It's just not a big enough part of our business, but tablet is huge. I would say we get about 15% to 20% of our site visits from tablets. We optimized for iPad about two months ago."
About MediaJobs: Making Your Job Search Easier by Finding the Great Companies First
MediaJobs.com is a digital news platform that combines the power of news articles with listings for media jobs to bring rich context and strategic insight to jobseekers in the media landscape. MediaJobs.com provides source insider information from the hottest media companies, top players and products worldwide.