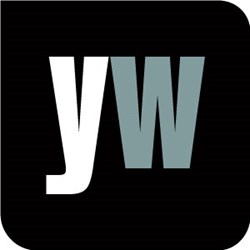 London, UK (PRWEB UK) 2 September 2013
Australian footballers have recently been working hard to raise awareness about anxiety and depression, it was announced August 15th. Hawthorn player Brendan Whitecross recently interviewed former Hawk, current Eatern Football League (EFL) player and beyondblue ambassador Nathan Thompson about how he was affected by depression during his AFL career. A flagship match was also held between Balwyn and Noble Park Football clubs, in order to promote messages of depression and anxiety across their league to help reduce stigma. This was done in connection with Major Community Partner beyondblue and the EFL, who hosted the event. (http://www.hawthornfc.com.au/news/2013-08-15/brendan-whitecross-nathan-thompson-raise-anxiety-and-depression-awareness)
With this in mind, Yourwellness Magazine explained the facts about anxiety. According to Yourwellness Magazine, "Anxiety seems like a drain on your mental wellness, but it can actually save your life. The adaptive and life-saving function of anxiety serves as a warning of threats to your wellbeing, but anxiety damages your mental health when it overwhelms you to the point where you cannot function. This is known as an anxiety disorder, which potentially stems from abnormal neurotransmitter functioning or psychological causes." (http://www.yourwellness.com/2013/03/mental-health-explained-the-what-where-and-why-of-anxiety/#sthash.YQ4eRkDZ.dpuf)
Yourwellness Magazine explained that the common types of anxiety disorders are social phobia, simple phobia, panic disorder, generalised anxiety disorder and obsessive compulsive disorder. The article outlined the three main causes of anxiety:
1. Biological causes. These include genetic, neurophysiological and neuroanatomical changes.
2. Cognitive causes. These involves the way individuals learn to perceive themselves and threats in the environment.
3. Developmental causes. These involve the way individuals build secure relationships to protect against threats.
Yourwellness Magazine noted that the way a certain anxiety disorder is treated will depend on particular circumstances, such as who the therapist is, who the individual is as a person and what the presenting situation is. Yourwellness Magazine commented that the general course for treatment often involves medication, psychotherapy or a combination of the two. However, they added that no one can just "snap out" of anxiety; it needs treatment and support from family members.
To find out more, visit the gateway to living well at http://www.yourwellness.com.