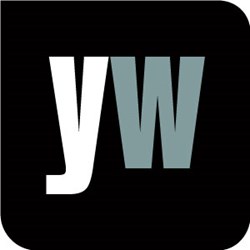 London, UK (PRWEB UK) 3 September 2013
Prime Minister David Cameron has been suffering from bad back pain, it was announced August 19th. A scan has shown that the Prime Minister has a "protruding disc" which may require a painkilling injection, but he is still unsure as to what caused the problem. As doctors told him his back was in an otherwise good condition, Mr Cameron was waiting for the pain to ease naturally, but later tweeted that he had received treatment for his back pain on Monday. He said, "I've been treated for a bad back/protruding disc at Nuffield Orthopaedic Centre today. The staff say all will be back to normal very soon." (http://www.bbc.co.uk/news/uk-scotland-scotland-politics-23755007)
With this in mind, Yourwellness Magazine explored ways to fight back pain at work. According to Yourwellness Magazine, 'You probably won't be that surprised that sitting for lengthy periods of time at a desk can cause the body to move awkwardly, and that this physical stress can result in prolonged injuries that can make workplace activities painful and challenging… Fortunately, the good news is that back strain and pain can be avoided if those prone to back-problems undertake their work tasks and responsibilities in a particular way.' (http://www.yourwellness.com/2012/12/fighting-back-pain-at-work/#sthash.xPWKy8JB.dpuf)
Yourwellness Magazine outlined three set rules, given by president of Future Industries Technologies Dennis Downing, to ensure correct posture is maintained and that back strain is avoided:
1. Limit the strain on the back when lifting something by ensuring that the object is close to the body.
2. When lifting something, allow the legs to take the strain and keep the head in a neutral position instead of bending down.
3. Keeping the nose in a position that is at a mid-point between the feet can help to avoid twisting the body when lifting objects.
To find out more, visit the gateway to living well at http://www.yourwellness.com.