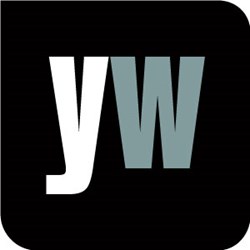 London, UK (PRWEB UK) 1 September 2013
Hawaii officials have introduced a law that will make it illegal to smoke on its beaches, it was announced August 15th. Starting in January, smokers will face a fine for £65 for a first offence, and up to £323 thereafter if they are caught lighting up on any of the Pacific archipelago's iconic stretches – such as Waikiki Beach or Hanalei Bay. A statement from the Hawaii tourist board noted that the archipelago has "signed a new policy to include all of its beaches to be smoke-free, allowing holidaymakers to truly relax in a healthy and beautiful environment." (http://www.dailymail.co.uk/travel/article-2393151/Hawaii-smoking-ban-US-state-outlaws-smoking-beach.html#ixzz2c4Nz4bX1)
With this in mind, Yourwellness Magazine explored the aesthetic negative impacts of smoking. According to Yourwellness Magazine, "Smoking affects us on the inside, this is certainly true. What is less talked about are the external effects of smoking." Yourwellness Magazine noted that "fag-breath", the smell of smoke left on the clothing, and the yellowing of teeth and fingers can be off-putting to people, which means smokers may have a hard time starting new relationships. (http://www.yourwellness.com/2012/12/could-smoking-hurt-more-than-just-your-health/#sthash.ufdSz1aA.dpuf)
Yourwellness Magazine noted the best solution to this concern might well be endeavouring to quit smoking, which is a hard thing for anyone to do. Yourwellness Magazine advised that readers who choose to make this step can turn to resources both online and offline which can provide support and guidance. For readers who didn't feel able to quit, Yourwellness Magazine also advised reducing the unpleasant odours of cigarette smoke with mints and body spray, as the fact that some people are put off by smoking's various effects means that smoking can hamper an individual's love life.
Yourwellness magazine is distinctive in covering all aspects of wellbeing, from health and relationships, through fitness and family to work and finances. Yourwellness impartially explores all the options available from ancient to modern to scientific to holistic.
To find out more, read the latest magazine online at http://latestissue.yourwellness.com.