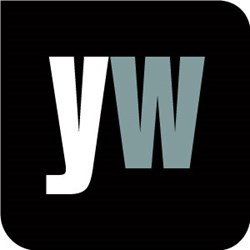 London, UK (PRWEB UK) 2 September 2013
A device that cools the brain by blasting ice cold liquid into the nostrils could be a radical new treatment for migraine, it was announced July 29th. The idea behind the device, which sprays liquid into the nostrils for 20 minutes and is operated by doctors in a clinic, is that it cools the blood vessels which otherwise expand and cause migraine and cluster headaches. The manufacturers commented that the device was created based on anecdotal reports from some patients that eating ice cream reduces or even cures their headache. (http://www.dailymail.co.uk/health/article-2380970/Migraines-eased-blasting-ice-nose-new-device.html#ixzz2c4Qt7M31)
With this in mind, Yourwellness Magazine explored ways to prevent migraine. According to Yourwellness Magazine, "At best, head pains can leave us feeling foggy and confused, at worse they can be debilitating migraines. Migraines not only feel very painful, but can also cause symptoms such as sickness, nausea, vomiting, sensitivity to light or noise. Other symptoms can include visual disturbances, dizziness and vertigo. (http://www.yourwellness.com/2012/09/know-your-triggers/#sthash.qo9BiNEH.dpuf)
Yourwellness Magazine outlined the migraine trigger avoidance tips of Dr Sarah Jarvis, practising GP, media medic and women's health spokesperson:
1. Eat for an easy life. Avoid well-known food triggers such as chocolate, cheese, citrus fruits, alcohol and caffeine, and make sure to eat regularly.
2. Prepare for the weather. Sudden weather changes can trigger migraine, so check the forecast and have treatment on hand in case.
3. Avoid strenuous exercise and instead stick to a regular routine.
4. Find an emotional balance. Sudden changes in stress hormones cause rapid releases of neurotransmitters, causing blood vessels to constrict and dilate. Getting stressed, or quickly relaxing for the weekend, can trigger tension headaches. Try gentle relaxation techniques such as meditation, a jog round the block or a relaxing bath.
5. Sit up straight. Hunching over a desk or a poor standing posture can cause even more tension to build up in the back, neck and shoulders. Sit up straight, using a back support if necessary.
To find out more, visit the gateway to living well at http://www.yourwellness.com.