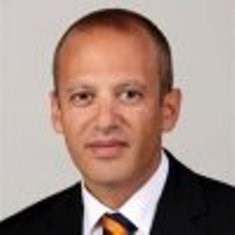 Houston, Texas (PRWEB) September 24, 2013
In his new role, Mr. Sharpe will be responsible for leading the firm's private equity initiatives. He will also serve on the executive committee of the firm and be an integral part of the management team.
Christopher Zook, chairman and chief investment officer of CAZ Investments, stated, "Marc brings a comprehensive set of skills and expertise, including a deep understanding of the investment industry, strong operating experience, and a broad network of global relationships. We're pleased to welcome him to CAZ Investments and look forward to the valuable expertise he'll bring to our business. His private equity knowledge, and hands-on experience growing businesses in the investment management industry, will help CAZ Investments broaden the excellent service and investment innovations we've historically provided to our clients."
Mr. Sharpe has more than 20 years of experience working for a number of prestigious firms in the investment management industry, including Goldman, Sachs & Co. and Wasserstein Perella & Co., Inc. "I'm extremely excited about the vision Christopher, and the team at CAZ Investments, has to grow the business and I look forward to building on the firm's past successes in delivering outstanding service and investment opportunities to our partners and clients," stated Mr. Sharpe.
Mr. Sharpe serves as Chairman of the Houston Family Office Association, sits on the Investment Committee for two Houston-based foundations, and serves on the Board of the Holocaust Museum Houston. He holds an MA from Cambridge University, an M.Sc. from Oxford University, and an MBA from Harvard Business School (where he was both a Fulbright and Harvard Scholar).
About CAZ Investments:
CAZ Investments has a very successful twelve year history and continues to focus on delivering excellent uncorrelated risk adjusted returns to its clients. In the past year, CAZ Investments has made significant commitments in both personnel and infrastructure, continuing to innovate and create investment vehicles for its clients that are both strategic and unique. For more information about CAZ Investments, visit http://www.cazinvestments.com