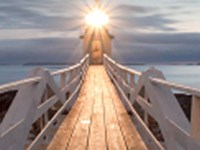 Create your private bridge to your future life here.
Colorado Springs, CO (PRWEB) September 18, 2013
Reincarnationnotes.com is the only website of its kind, allowing users an interactive engagement with their past lives and future lives. Users will have the opportunity to search for their past lives and begin their private autobiography for their future lives.
Reincarnationnotes.com originated in Colorado on May 30, 2013 with the belief that the idea of reincarnation has become relevant to our time now. Many cultures and religions have accepted the idea of reincarnation for thousands of years, and many historical and religious figures have declared their belief in the idea of multiple past and future lives. In the Gnostic Gospels, Jesus himself is quoted as saying, "Souls are poured from one into another of different kinds of bodies of the world" (Gnostic Gospels, Pistis Sophia 100 p.249). This is truly the eternal life of the soul.
This website is user-friendly. Users may register easily and all autobiographical text entries are private and free. When users enter their future life, they may come back to this website, and access the current user's autobiography by matching special keywords that the current user has chosen. Anyone interested may access the website by clicking this link, http://www.reincarnationnotes.com. Another historical figure of renown is Socrates, who said, "I am confident that there truly is such a thing as living again, that the living spring from the dead, and that the souls of the dead are in existence" (The Apology, Phædo and Crito. The Harvard Classics. 1909–14).
The website is designed to provide users with the opportunity to record, for their future life, the lessons that they have learned in this life, so as not to make the same mistakes again. When the person has finished this life, and recorded and updated information about their current life, the text of their autobiography will be hosted free, to make it available for their future life. This website is a place for a person to not just talk about reincarnation, although users may do that as well, but to do something about it. It creates a bridge to the future by allowing past lives to talk to future lives.