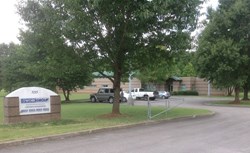 We are committed to leverage our proven business model, franchise support, and training to assure each franchisee's success...
Knoxville, Tenn. (PRWEB) September 04, 2013
AtWork Group, recently named to the Staffing Industry Analysts, Inc. List of the Largest U.S Staffing Firms, is growing again, adding several new franchises across the country.
This growth is indicative of a larger trend in the U.S., with the staffing industry continuing to be one of the brighter spots in the national economic picture. According to data reported by the American Staffing Association, staffing employment in July was up by 6.7 percent compared to the same month last year.
To keep up with the growing demand for multi-specialty staffing firms, AtWork recently added franchises and offices in the following cities: Seaford, Del.; Chicago, Ill.; Kansas City, Mo..; Buffalo N.Y.; Richland Hills, San Antonio, and Uvalde, Texas; and Sandy Utah.
"The staffing industry has proven to be a leader in adding to the economic recovery," said Jason Leverant, chief operating officer with AtWork Group. "Staffing firms help both small businesses and internationally-known firms such as Amazon, Microsoft, Starbucks and Sony to add staff as needed. It's an opportunity for job seekers to find temporary employment, and sometimes permanent, full-time employment."
In July, the number of temporary jobs filled rose to about 7,700 workers according to the U.S. Department of Labor. The total number of jobs created in July was 162,000, and temporary positions accounted for almost five percent of all new jobs in July.
"With the addition of our select new franchises, AtWork is positioned to increase our presence in each area," said Leverant. "We are committed to leverage our proven business model, franchise support, and training to assure each franchisee's success while we continue to exceed our 2013 projections."
About AtWork Group
AtWork Group is an award-winning and nationally-known franchisor of staffing services including @WORK Personnel Services, @WORK Medical Services, @WORK HelpingHands Services, and @WORK Search Group under the umbrella of the AtWork Group. The foundation for AtWork began in the 1980s, and today, AtWork has grown to be cited as one of Staffing Industry Report's top U.S. staffing firms. AtWork Group's remarkable growth is fueled by the vision of founders John and Glenda Hall: think ahead, create opportunity, give exceptional support to franchise offices, and always look for the better way, every day. For more information, visit http://www.atwork.com or call 800.383.0804.
###