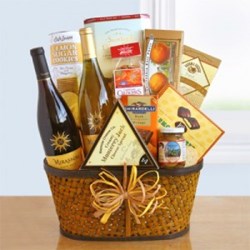 Each of the products in the categories has been designed after great thought.
Monroe, NY (PRWEB) September 03, 2013
Print EZ online retailer recently launched their special occasion section in the food gifts range. Sources say that the move was made to ensure corporate customers stay with the company for personal gifting as well as one off corporate gifts that the company may need to send some suppliers or business partners. CEO Morris Rose explains, "Print EZ wants corporate customers to remain on the site for corporate gifting and use it for personal gifting as well. The idea is to ensure that customers increase the depth of use of the site."
Some of the occasions that the print EZ site lists out include anniversary, birthday, congratulations, corporate, get well, holiday gifts, new baby, romantic, sympathy, thank you, thanksgiving gifts, thinking of you and wedding. This covers almost all kinds of gifting occasions that one can think of. However, there is also the option of choosing a specific gift hamper and customizing the message that one wants to send.
"Each of the products in the categories has been designed after great thought," says the product manager. "The company has ensured that wine and chocolate gifts, spa gifts and exotic chocolate gifts have been placed under the wedding category. The 'thinking of you' section has a selection of some of the most delectable wine selections and coffee hampers. The get well section includes a range of regular and exotic fruit baskets. Even the packaging has been thought through in order to match the occasion and the specific reason for sending the gift.
Orders are shipped within 48 hours of order confirmation. The delivery is quick and efficiently done in order to ensure that the recipient gets fresh products. So when customers want to pamper those who are not well or send their condolences, it can be assumed that the products shall be packaged and delivered in the right manner.
Customization of food and wine gifts are possible on the site with a personalized message and imprinted tags and ribbons. There is a minimal cost associated with personal messages and a minimum order is required for imprinted ribbons.
The customer loyalty program that Print EZ maintains on its site has been extended to the food gift section as well. This means that loyal customer receive a 3% cash back guarantee on the purchase that are made. Regular updates and reminders are sent to these customers in order to ensure non-expiry of the benefits. Membership is free and customers can start to avail the benefits from the first purchase onwards.
Orders can be placed days in advance and scheduled to be delivered on a specific date. One does not need to worry about missing birthday gifts at any time with this thoughtful service that Print EZ offers. Just place all the orders at the start of the month and they shall be delivered to the recipient on the intended date.
With this new range of food gifts offered by Print EZ, customers need never miss a birthday, an anniversary or wedding gift.
Get more information about Print EZ offers and new launches on Food Gifts Baskets at http://www.printez.com/food-gifts.html or call the company at 1-888-246-0635.
To read more about shop-by-price-food-gifts click here http://www.printez.com/shop-by-price-food-gifts.html.
To read more about gift-baskets click here http://www.printez.com/gift-baskets.html.
Print EZ
4 N Main St.
Monroe, NY 10950
(845) 782-5832