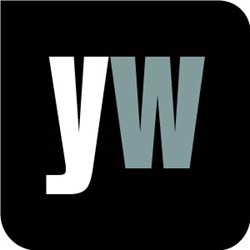 London, UK (PRWEB UK) 8 September 2013
The Indian government is taking new measures to reduce the spread of tuberculosis, it was announced on the 19th of August. An official commented that, under the revised national tuberculosis control programme, the government has envisaged implementing these steps as part of the 12th five-year plan. According to the health and family welfare ministry official, the government plans to focus on improving diagnosis and treatment of drug-resistant tuberculosis, promoting research on the disease and strengthening the quality of preventive care. The latter has been planned with a particular regard to vulnerable groups like slum dwellers and tribals. (http://www.newstrackindia.com/newsdetails/2013/08/18/180--Plan-to-take-on-drug-resistant-tuberculosis-.html)
With this in mind, Yourwellness Magazine explored the different types and symptoms of tuberculosis. According to Yourwellness Magazine, "The symptoms of tuberculosis (TB) depend on where the infection occurs. TB usually develops slowly. Your symptoms might not begin until months or even years after you were initially exposed to the bacteria. In some cases the bacteria infect the body but don't cause any symptoms, which is known as latent TB. It is called active TB if the bacteria cause symptoms." (http://www.yourwellness.com/2013/05/symptoms-of-tuberculosis/#sthash.lXoVdwZ4.dpuf)
Yourwellness Magazine outlined the six main types of TB:
1. Pulmonary tuberculosis (TB). Symptoms include a persistent, phlegm-inducing and potentially bloody cough, breathlessness, lack of appetite and weight loss, a high temperature, persistent unexplained pain and extreme tiredness or fatigue.
2. Lymph node TB. Symptoms include persistent, painless swelling of the lymph nodes – which usually affects nodes in the neck but swelling can occur in nodes throughout the body – and fluid released through the skin from swollen nodes.
3. Skeletal TB. Symptoms include bone pain, curving of the affected bone or joint, loss of movement or feeling in the affected bone or joint and weakened bone that may fracture easily.
4. Gastrointestinal TB. Symptoms include abdominal pain, diarrhoea and rectal bleeding.
5. Genitourinary TB. Symptoms include a burning sensation and/or blood during urination, a frequent urge to pass urine during the night and groin pain.
6. Central nervous system TB. Symptoms include headaches, sickness, stiff neck, changes in mental state, fits and blurred vision.
To find out more, visit the gateway to living well at http://www.yourwellness.com.