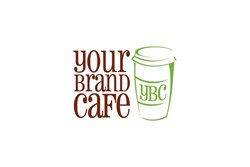 Atlanta, GA (PRWEB) September 04, 2013
After its launch in 2006, Your Brand Café quickly became known for its ability to help independent coffee houses and restaurants compete with their larger counterparts by offering small minimums and quick turnarounds on custom printed products. Your Brand Café custom prints on hot and cold beverage cups, as well as coffee sleeves. In addition to custom printing, YBC offers high-end syrups, sauces, teas, and smoothie mixes for the specialty coffee industry. Your Brand Café also sells basic products, such as napkins, straws, stir sticks, and drink carriers, with the intention of being a one-stop-shop for customers.
In response to a growing demand for custom branded products, Your Brand Café is expanding its printing facility to maintain the high standard of customer service and satisfaction that Your Brand Café has established. New machines help keep the turnaround time fast through double-sided printing with less changeover time between runs. In addition, the improved printing capabilities allow for a higher print quality and more color options for each custom printed product.
For more information on Your Brand Café or any of the items and services they offer, visit their website at http://www.yourbrandcafe.com or call their customer service experts at 866.566.0390.