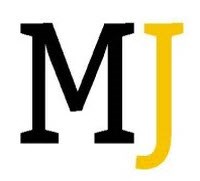 MediaJobs.com Finding the Great Companies First.
New York, NY (PRWEB) September 04, 2013
Those with mobile advertising jobs know that their job success depends on the effectiveness of ad-buying tools and analytics. In the article, Introducing Run The New York Ad Tech Start-up Offering Mobile Analytics Tracking and Ad Buying Tools, MediaJobs.com discusses the latest trends in mobile advertising and highlights the New York-based start-up, Run.
Run, founded in July of 2010, has made some serious innovations when it comes to mobile advertising technology. The article reveals what the company is doing that other agencies aren't doing yet. Readers will learn what the co-founder, Dan Schwarz, has to say about Run's unique approach and why their "mobile-first" approach is affecting those with mobile advertising jobs and why unsold inventory is the key to huge opportunities in the mobile advertising industry. The article also reveals how 20 months after it was founded, the company switched up its approach to focus on tracking and analytics as well as ad buying and what this means for advertisers.
Another article that discusses the trends in mobile tracking is NativeX Helps Advertisers Pinpoint Exactly the Right Mobile Users with Pychographic Targeting. The article reports on 13 year old company NativeX, which has tripled their revenues from in-app mobile advertising with their revolutionary psychographic targeting technology. Those in digital marketing jobs will be interested in how the company has developed that they call "the most precise demographic targeting technology to date."
Readers will learn how NativeX compete with rival companies at targeting mobile ads and how they are succeeding using specific attributes like education, ethnicity, income, age, gender and more. The article gives an in-depth look at how the new technology works, how the "smart engine" collects and interprets data and then provides insight into what they want. The anonymous user surveys are seeing huge success in capturing app demographics. Success statistics revealed in the article will definitely make any mobile advertiser look twice.
The amazing innovation that is taking place in the mobile advertising industry will have an effect on those with mobile marketing jobs. Those in the industry or seeking those jobs must be educated and up-to-date on all the current news and trends. MediaJobs.com presents news coupled with insights such as these to arm strategic job seekers with the knowledge and skills that they need to succeed in the tech industry.
About MediaJobs: Making Your Job Search Easier by Finding the Great Companies First
MediaJobs.com is a digital news platform that combines the power of news articles with listings for media jobs to bring rich context and strategic insight to jobseekers in the media landscape. MediaJobs.com provides source insider information from the hottest media companies, top players and products worldwide.