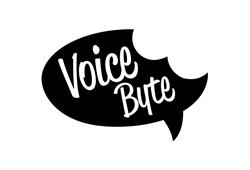 And because there is no better way to convey your emotions than with your voice, VoiceByte has also been used by men and women in the military to stay connected to their loved ones at home.
Sydney, Australia (PRWEB) September 16, 2013
VoiceByte is changing the way people are interacting with their social network followers. Celebrities, politicians, sports teams, models, real estate agents and comedians are already embracing the Australian-made iPhone app, which seeks to bridge the emotional gap that's a side effect of text-based interactions.
The VoiceByte app, available in the App Store, allows users to record and share 15 seconds of audio with a picture on Facebook and Twitter. By adding their voice to their posts with VoiceByte, users have found they are able to make a more emotional and engaging connection with their followers when text just isn't enough.
In Australia, where the app was developed by the brother team of Michael and Stephen Fenech, VoiceByte has already made an impact in the political world and the sporting arena. Matt Thistlethwaite, a Labor Party senator contesting a House of Representatives seat in the upcoming Federal Election on September 7, has used VoiceByte to talk directly to the voters and media who follow him on Twitter and Facebook. In the sporting world, South Sydney, the most famous and successful team in the National Rugby League (NRL) have also embraced VoiceByte to deliver team news and share game day photographs with an audio commentary. ANZ Stadium, the former Stadium Australia and the site of the Sydney 2000 Olympic Games, has also created a VoiceByte profile to share game day atmosphere and announcements.
Entertainers are getting in on the act, too. Comedian and impersonator Billy Birmingham – known to his millions of fans as The 12th Man – has made headlines with his use of VoiceByte. Birmingham has had seven successive number one albums based on his hilarious imitations of the Channel 9 cricket commentary team. Using VoiceByte, Birmingham was able to deliver new audio material in real time to his tens of thousands of Twitter followers during the recent Ashes Cricket Test series in England while it was broadcast live on Australian television.
Like many companies that have great solutions to real problems, VoiceByte needed an efficient way to explain their product and to demonstrate the variety of ways the app could be used. That's when they turned to Fire Starter Videos, a Hollywood-based demo video company that specializes in helping companies explain what they do using the power of animated videos.
Creator Michael Fenech, who developed the app with his brother Stephen, has seen the app used in a variety of other ways as well. "The platform is an ideal content creation tool, so we've encountered a wide variety of other uses, including providing tips, motivational speeches, reviews, sharing parts of favorite songs, telling jokes and much more. And because there is no better way to convey your emotions than with your voice, VoiceByte has also been used by men and women in the military to stay connected to their loved ones at home. Our new video really emphasizes how just about anyone will benefit from using VoiceByte."
VoiceByte is free to download from the App Store on iPhone. Interview requests can be sent to voicebyte(at)me(dot)com.
Fire Starter Videos make all kinds of animated videos from whiteboard animation videos, to animated cartoon videos to videos that demonstrate software. Their clients include MasterCard, UNICEF, Hayes, the World Bank, and more than 200 businesses, governments, schools, and other organizations. The demo video company is located at 7083 Hollywood Blvd. To view examples of their work and commission a video, please visit their website at http://www.FireStarterVideos.com or email Adam Hudson at Info(at)FireStarterVideos(dot)com.