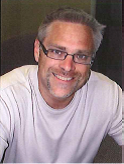 This is a new arrangement unique to this specific market which we address head-on. It clearly demonstrates the advantage of a comprehensive team who will add speed, quality and cost control to each project.
Wade Squiers - Principal Architect
Cedar Rapids, IA (PRWEB) September 10, 2013
Fusion Architects, Inc. has long partnered with Ahmann Design Inc. in creating and developing individual quality residential properties for 20+ years. With the most recent addition of Compass Commercial Services to this outstanding team, they have produced a 'one stop shop' that produces not only the conceptual ideas and initial property lay-out, but continues with the professional design, cost analysis, construction and property management, seeing each project through completion and beyond.
Wade Squiers, principal architect at Fusion, studied at Clemson University bringing extensive experience to a team of designers and drafters who pull a project together with a defined eye. Wade studied under renowned Italian architect, Cesare Ferra in Genoa Italy over the course of his career, as well as designed and managed numerous projects across the United States and abroad. He brings all of this experience to the table as he approaches each project for Fusion Architects, Inc.
Being able to 'fuse' conception and design with actual production of a building or venue is a very rare and delicate composition for which attention to detail and cost control all play a vital role in the final product. If not handled with the utmost attention in all stages of the process, this type of team will soon lose its reputation and the possibility of long-term business success.
Fusion Architects, Inc., Ahmann Design, Inc. and Compass Commercial Services have a recently combined, well-documented skill and professionalism in all areas of the building process. The strength of this team lies in the ability to see a project through from the ground up, and with all players under one roof the team can work quickly and efficiently to bring projects in on time and on budget.
To learn more about Fusion, Ahmann Design and Compass Commercial Services, please contact Kristina Schoell at Compass (contact information listed above).