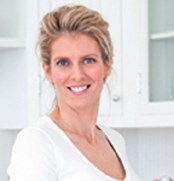 New York, NY (PRWEB) September 19, 2013
Deirdre Imus, National Leader for Children's Health and the Environment, will be honored with the Canary Award Friday, September 27, at the The Harmonie Club in New York.
Canary Awards are presented to leaders and innovators in business, advocacy and journalism in recognition of their efforts towards creating a healthy and sustainable future for our children.
The event 'An Evening of Inspiration' will benefit the making of Canary Kids [A Film For Our Children].
Deirdre has been the recipient of numerous awards and honors for her impact as a leader in the field of environmental health, and for raising awareness about childhood chronic illnesses that are in epidemic proportions like autism, asthma, and obesity. Deirdre serves on the boards of several children's health organizations, including the National Autism Association, Safe Minds, Generation Rescue, SKIP of New York, East Harlem Council for Human Services, Inc., Boriken Neighborhood Health Center and Gilda's Club-Northern NJ.