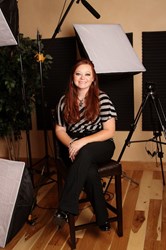 West Jordan, UT (PRWEB) September 09, 2013
Walker Tape Company is pleased to introduce their new Marketing Content Director, Tressa Fischnaller.
Tressa was brought on in March 2012. Tressa quickly found her way up the ranks with her independent and can do spirit. Within 6 months Tressa was the main writer for Walker Tape's two biggest sites: WalkerTapeCo.Com and HairExtensionTape.com. Tressa has written hundreds of pieces covering everything from new products, interviews, industry trends, company news, etc.
With her proven talent for creation Walker has recently named her Marketing Content Director. Her new duties include: movie director, blog writer, email writer, and PR writer. In addition to running two new sites. In fact she will be doing so many things there's hardly a title that will fit for her. Luckily she doesn't care about titles and she loves having a different task everyday.
Look for Tressa's two new projects: GolfTapeDirect.com and WalkerTapeConverting.com. To contact Tressa directly email: tressa [at] WalkerTapeCo.com. To learn more about the Walker team visit: WalkerTapeCo.com/about-us.
Walker Tape Company was established in 1985 and is a family owned business. They are the leading manufacturer in Hair Replacement Supplies. Available Monday-Friday 7:30am-4:30pm MST at 801-282-2015 or http://www.walkertapeco.com/