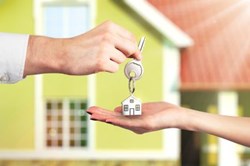 Toronto, Ontario (PRWEB) September 02, 2013
When a potential homeowner is trying to decide when the appropriate time to buy a home is – it can get complicated. There are a variety of factors a homeowner should decide on before deciding to purchase a home says KANETIX.
Between 2006 and 2011 the number of existing homes in the local community increased by more than nine per cent, and this trend is expected to continue in the coming years. It is important to note that new housing starts across the entire nation only increased by about seven per cent over this same time period. Therefore, the real estate activity for new home construction is more pronounced in Mississauga than in other areas in Canada. This housing growth in Mississauga seems to be keeping pace with the influx of residents into the area. Between 2006 and 2011, the city's population grew by almost seven per cent.
Across much of the region, home sales decreased in the spring of 2012, but there has been a resurgence of resale transactions during the first and second quarters of 2013. This trend is expected to continue into 2014. This is a reflection of a generally positive outlook for the Mississauga economy as well as a projection for future job growth in the area. It is important to note that while there will be a positive trend in resale transactions, the growth is not anticipated to be exponential.
Canadian mortgage rates remain near historical lows. As of June 2013, the rate for a 10-year fixed rate mortgage was 3.57 per cent, about the lowest the rate has been over the last decade. However, it is important to note that rates are on a general upward track right now, and this trend is expected to continue, at least for the near future. The cost of a home mortgage has a direct impact on new home construction, home resales, and the cost of real estate. It will affect both supply and demand, and as the Mississauga mortgage rate increases, there is a likelihood that the volume of transactions that are taking place right now will slow down considerably. While rates are expected to increase, the increase is expected to be gradual.
According to the Canadian Real Estate Association, the demand for real estate from May to June in 2013 has increased. The number of residential listings from June 2012 to June 2013 has increased by over 2,500 units, and this represents growth of about 13 per cent. In addition, the amount of available inventory on the market in June 2013 reflects 2.4 months' supply. This is up from about 2.1 months' supply in June 2012. Furthermore, the average home price in Mississauga in June 2013 was approximately $486,000, and this represents a 3.1 per cent increase from June 2012. This rate of growth in real estate prices is considered to be moderate.
Mississauga has enjoyed modest population growth in recent years, and this trend is generally expected to continue. However, it is important to note that the economy in the city is expected to grow at a slower rate than the rest of Canada over the next year. Because of this, population growth in the area may continue, but the growth will be at a nominal pace. Population growth is a driving factor with regards to real estate demand and prices. A sharp increase in population growth generally may indicate a force driving up existing real estate prices. However, with the modest growth that the area is expected to benefit from in the coming year, the available inventory of resale homes coupled with the current rate of new construction homes is expected to keep pace with the demand of new residents moving into the area.
Within the next year, the population growth in the area is expected to continue to increase at a slower pace. Both construction of new single family homes and resales of single family homes are also expected to continue. While interest rates are expected to rise, the rates should remain close to a historically low level. This generally slow increase in population coupled with a general uptick in mortgage interest rates is expected to keep demand for real estate in check. This will also help to keep the price of real estate from escalating at a steep rate. No factors are expected to become off balance in the real estate market, so a slow and steady increase in prices and demand is anticipated, making it a good time to buy property with the intention of selling it at a later date.
Mississauga is a large community with a very active real estate market. Many people have the desire to either buy or sell real estate for their personal investment or for their own residential living needs. Buying a new piece of real estate is a major investment, so it is important to take note of the local real estate market before making a decision to move forward with a transaction. This can help real estate buyers and sellers make wise decisions. However, timing the market can also be challenging and risky. Therefore, those who have plans to buy or sell real estate in the local Mississauga metropolitan area within the next year or so should expect relatively similar market conditions as are present now, but many factors may affect the actual real estate market over the course of a year.
-30-
About KANETIX®
Launched in October 1999, KANETIX was Canada's first online insurance marketplace and today provides over a million quotes per year to consumers looking for insurance, as well as comparisons for mortgage rates and credit cards.
The KANETIX comparison service is a one-stop shopping environment for consumers. Each day, thousands visit the KANETIX website to comparison shop their various financial needs. Shoppers choose what they want to compare, obtain a quotation and complete an online application or, with the help of KANETIX connect with the provider to purchase or apply for the product over the phone.
Through its Software as a Service team, KANETIX is also the leading provider of online insurance quotation technology, developing online quotation systems, mobile solutions, actuarial tools and websites for many of Canada's largest insurance brands.
For more information, visit KANETIX.ca or contact:
Natasha Carr
416.599.9779 ext. 343
publicrelations(at)kanetix(dot)ca
Kanetix Ltd.