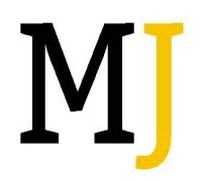 MediaJobs.com Finding the Great Companies First.
New York, NY (PRWEB) September 05, 2013
More and more people are starting to manage their health and fitness with their smart phones. In the article, MyFitnessPal: The Social Start-up That Helps Users Get Healthy and Lose Weight. Lots of It, MediaJobs.com discusses the latest trends in health and fitness social start-ups by highlighting new weight loss and fitness social platform MyFitnessPal.
Those in social media manager jobs will be interested to learn how this new company is attracting serious investors with a track record of 40 million registered users and climbing by 1.5 million a month. What's even more exciting is the staggering amount of weight that has been lost by users of the platform. Readers will be shocked by the numbers – think in terms of millions. Users can share their calorie tracking and diet details with friends via the social platform.
Readers will learn how Mike Lee, co-founder of MyFitnessPal made the decision to expand in 2005 and how they set about growing their team and adding new features to the platform. The company hopes to expand internationally and those in social media jobs will be interested to learn how they will go about translating the app and website into difference languages. The article also reveals what is setting MyFitnessPal apart from other social health and fitness services available.
Another article that illustrates the growing trend in health and fitness social platforms is Austrian Start-up Runtastic Launches New Indoor Fitness Apps with Hardware. Runtastic is a European fitness app which launched in 2009. The article details how the platform is expanding to offer indoor exercise as well as outdoor exercise. Readers will learn how the company is working to establish themselves as a viable alternative to platforms like RunKeeper and MapMyFitness.
Digital marketing managers will be interested in learning how the company is developing unique appeal by providing users a simple and easy to use experience. The app and website helps new fitness enthusiasts and seasoned veterams assistance in getting fit and analyzing their progress along with giving them "pep talks." The article reveals how the company will be offering users four new apps that focus on indoor fitness and the unique technology which make the platform extremely user-friendly.
Readers will also learn how the company started with very little in 2009 and has steadily made themselves a name in the industry with more than 14 million downloads.
With more and more people using their smart phones to manage their lifestyle including health and fitness, those with social media jobs or seeking social media jobs must be educated and up-to-date on all the current news and trends. MediaJobs.com presents news coupled with insights such as these to arm strategic job seekers with the knowledge and skills that they need to succeed in the tech industry.
About MediaJobs: Making Your Job Search Easier by Finding the Great Companies First
MediaJobs.com is a digital news platform that combines the power of news articles with listings for media jobs to bring rich context and strategic insight to jobseekers in the media landscape. MediaJobs.com provides source insider information from the hottest media companies, top players and products worldwide.