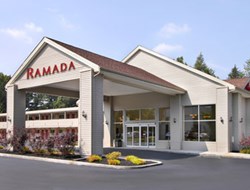 "At Greenbee Parking, we are committed to providing 100% customer satisfaction."
Cleveland, OH (PRWEB) September 02, 2013
Greenbee Parking, one of the fastest growing airport parking firms in the nation, has come out as one of the preferred service providers in the latest CLE airport parking reviews. The reviews, found on the official website as well as through verbal customer feedback, represent customer experience in terms of easy booking options, better and safer parking spots and the excellent rates that they can enjoy with Greenbee Parking. Cleveland is one of the major business, education and medical hubs of the nation and as a result sees a heavy volume of travelers flying in and out of the Cleveland (CLE) on a regular basis. Heavy ground traffic naturally follows the busy air traffic schedule and leads to increasing demands for airport parking space expansion. Lack of space has also led to rising rates which is an additional worry for travelers. With the advent of service providers like Greenbee Parking there is now ample parking space for travelers and at amazingly affordable rates.
"At Greenbee Parking, we are committed to providing 100% customer satisfaction," said Christine Cooper – Marketing Coordinator, Greenbee Parking. "Every single service is aimed towards achieving this goal and we want to come up with more innovative options for parking in future. Endorsements like the latest CLE airport parking reviews give us the perfect motivation to do so."
Cleveland Hopkins International Airport Parking Information
Cleveland Hopkins International Airport connects with major destinations, both locally and internationally, on a regular basis. It is located strategically close to the Cleveland business district as well all the major tourist attractions of the state. As the first municipal airport in the country it has a rich history of customer service which the authorities have tried to keep alive to this day. However, despite their best efforts they have been unable to meet the rising demand for more and more airport parking space. This has in turn led to rising customer discontent, negatively affecting the airport's popularity.
It has been companies like Greenbee Parking who have stepped in to fill in this yawning gap with multi-level parking opportunities. What it even better is that Greenbee offers a host of new deals with which travelers can book a space at very low parking rates leading to significant savings, for both long term and short term bookings. The ease of operations, the low rates along with the impeccable customer service has resulted in very positive customer experience which is reflected in the latest CLE airport parking reviews.
The Greenbee Airport Parking Solution
Greenbee Parking has effectively bridged the gap between parking problems and solutions at both airports and major seaports. They have tied up with major hotels for available parking spaces at discounted rates which they offer their customers across the nation who can now save up to 75% of their parking costs.
All they need to do is visit Greenbeeparking, select their city or airport of choice, choose the parking spot and pay through a secured payment gateway. There is a comprehensive list of airports and parking spots to choose from. Greenbee's wide network makes it possible for every customer who logs in to find a solution.
About Greenbee Parking
Greenbee Parking is the nation's most innovative long term parking company, with a new way of making long term parking affordable. The company is rapidly adding new airports to its network. Check us out today to save!