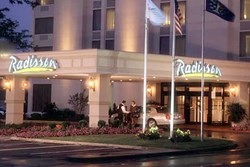 Our aim is simple - to make our customers happy.
Indianapolis, IN (PRWEB) September 06, 2013
Greenbee Parking, a growing airport parking solutions company, has just announced a series of new deals which promise to negate all need for IND airport parking coupons. Armed with the new deals, Greenbee customers can now expect better prices, better and safer parking spots for their cars and round the clock customer support whenever they need assistance. This is a far cry from the usual airport parking horrors frequent fliers have to experience every time they fly in and out of the busy Indianapolis (IND) airport. Now, they can enjoy easy and comfortable commuter experience along with the added benefits of significant savings. Like any other busy airport, IND has also seen rising demands for parking and a subsequent space crunch leading to customer dissatisfaction and complaints. It has been a source of concern for the authorities as well who don't want any negative feedback attached to the airport. With Greenbee Parking now in the scenario, there are ample parking opportunities which are win-win for both the travelers and the airport authorities.
"Our aim is simple – to make our customers happy," said Christine Cooper – Marketing Coordinator, Greenbee Parking. "To ensure this goal we are constantly striving to come up with new and more innovative options for parking which will improve on customer experience. Our deals are designed to bring maximum comfort along with significant savings which means our customers will no longer have to depend on IND airport parking coupons to save on parking expenses."
Indianapolis International Airport Parking Information
Indianapolis is one the largest metropolises in the country and is home to all major industries which include technology, energy, healthcare, and finance along with the core industries. It is known for its state of the art specialty medicine centers and educational institutes. The healthy and diversified economy, growing employment rates, thriving tourism industry and the ever-popular frenzy for sports ensure that the Indianapolis (IND) airport remains busy at all times. It ranks as one of the top cargo hubs in the US as well as the world which adds to its air as well as ground traffic volume. This has in turn led to increasing need for airport parking expansion so that travelers can avoid the daily congestion and park their cars at secure locations. The volume is however too high for comfort and that's why service providers like Greenbee Parking has been a blessing with their expanded parking options. The fact that they offer these at discounted rates is an added bonus and does away with all needs for IND airport parking coupons.
The Greenbee Airport Parking Solution
Greenbee Parking has effectively bridged the gap between parking problems and solutions at both airports and major seaports. They have tied up with major hotels for available parking spaces at discounted rates which they offer their customers across the nation who can now save up to almost 75% of their parking costs.
All they need to do is visit Greenbee Parking, select their city or airport of choice, choose the parking spot and pay through a secured payment gateway. There is a comprehensive list of airports and parking spots to choose from. Greenbee's wide network makes it possible for every customer who logs in to find a solution.
About Greenbee Parking
Greenbee Parking is the nation's most innovative long term parking company, with a new way of making long term parking affordable. The company is rapidly adding new airports to its network. Book with us today and save big!