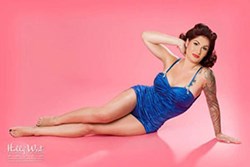 I was too self-conscious to wear a bikini after having children. After having a tummy tuck, I can happily say that is no longer the case!
Newport Beach, CA. (PRWEB) September 03, 2013
Orange County tummy tuck patients desire lower incision placement on the abdomen following abdominoplasty surgery (i.e tummy tuck). Many patients wear low cut pants and/or bikinis, which poses a problem when using the traditional tummy tuck techniques. Recognizing this issue, Dr. Joseph T. Cruise solves the problem with two innovative tummy tuck techniques for lowering the abdominal incision.
"My patients are excited about the idea of losing unwanted skin and fat, however one of their biggest concerns with surgery is having a visible abdomen scar. I have developed techniques to ensure they are able to wear the clothing they want without worrying about the scar showing," states Dr. Cruise.
For more information, please visit: http://www.orangecountycosmeticsurgery.com.
In particular to the tummy tuck, performed by Dr. Joseph T. Cruise in Orange County, the two most significant ways he lowers the incision as much as possible are:
1) Thinning the fat of the abdomen by precisely cutting it out. Leaving only the necessary fat behind. This thinning allow the skin to re-drape farther down.
2) Use of progression tension sutures which sequentually pull the abdominal flap down. This allows the tension to be distributed at multiple points in a downward direction direction. Not just at the incision, which is the standard way to do it.
The combination of these techniques allows Dr. Cruise to place the incision low enough on the abdomen to be hidden by low cut pants and bathing suits. In most cases, even lowering the incision just 1 cm. will make an astounding difference in the eyes of the patient.
About Cruise Plastic Surgery:
Cruise Plastic Surgery, located in Newport Beach, Orange County, California, is one of the top plastic surgery practices in the Southern California region. The director, Dr. Joseph T. Cruise, is a fully trained, board-certified plastic surgeon specializing in facelift, breast augmentation, tummy tuck and other cosmetic surgery procedures. Dr. Cruise is also one of the region's best known surgeons for rhinoplasty (nose surgery), neck lift surgery and gynecomastia. His dedication and focus is clearly evident in the comprehensive educationally based web site he manages and the concierge-like customer service his patients receive from the entire office. Experience and predictably good results have earned him the distinction of being one of the best plastic surgeons in Orange County.