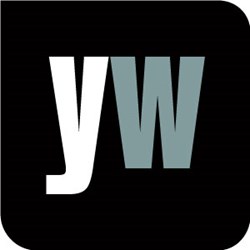 London, UK (PRWEB UK) 9 September 2013
The American Heart Association (AHA) has named researcher Kenneth Bernstein, MD, a Cedars-Sinai pathologist, a 2013 Distinguished Scientist, it was announced August 21st. Bernstein has been honoured with the award three times due to his research, which has expanded the understanding of a collection of proteins important in controlling blood pressure, and heart and renal diseases. Shlomo Melmed, MD, senior vice president of Academic Affairs, dean of the Cedars-Sinai medical faculty and the Helene A. and Philip E. Hixon Chair in Investigative Medicine, commented, "Dr. Bernstein has earned the prestigious title of Distinguished Scientist by making several important discoveries concerning the role of angiotensin converting enzyme." (http://www.news-medical.net/news/20130821/Hypertension-researcher-receives-Distinguished-Scientist-title-from-AHA.aspx)
With this in mind, Yourwellness Magazine explored ways in which nutrition can reduce high blood pressure. According to Yourwellness Magazine, "High Blood pressure can be greatly improved using a nutritional approach…you'll not only reduce your blood pressure but also help to balance your blood sugar levels and lose some weight." (http://www.yourwellness.com/2012/01/nutrition-and-high-blood-pressure/#sthash.viLkry5g.dpuf)
Yourwellness Magazine outlined five main ways to reduce high blood pressure using diet:
1. Reduce Sodium (salt). Read food labels for the sodium content and eliminate processed meats.
2. Increase Potassium. Choose potassium-rich foods like bananas, avocado, sweet potatoes (with skin), Brussel sprouts, spinach, broccoli, plain low-fat yoghurt, beetroot and beet leaves, celery, beans and lentils, parsley and sage.
3. Increase Omega-3s. Include foods like salmon, tuna, mackerel, sardines, flaxseed, pumpkin and sunflower seeds.
4. Reduce Grains and Eliminate Sugars. Avoid refined and starchy carbohydrates like white bread, pasta, rice, potatoes and all flour products like pastries, cakes, biscuits and crackers. Avoid sweets, fizzy or caffeinated drinks and chocolates.
5. Eliminate 'Trans' fats. These have been shown to damage the lining of the arteries, leading to hardening and thus high blood pressure.
To find out more, visit the gateway to living well at http://www.yourwellness.com.