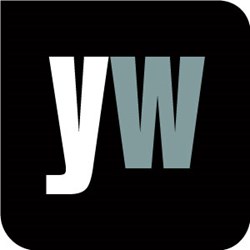 London, UK (PRWEB UK) 8 September 2013
As part of the Tufts Health Plan Foundation's $1.6 million funding to 34 Massachusetts and Rhode Island-based organisations, Brookline-based Water Ways for Health and Energy Inc. has received $50,967 for its Tai Chi for Healthy Ageing Programme, it was announced August 17th. The programme simplifies tai chi exercises to focus on fall prevention, which involves improving balance and facilitating greater relaxation through better breathing. The grant will enable 100 older adults in the Boston area to take part in the programme, as well 45 local service providers in communities throughout Massachusetts to be trained to deliver similar classes. (http://www.wickedlocal.com/brookline/news/x997495953/Brookline-Tai-Chi-receives-grant-from-Tufts-Health-Plan-Foundation#ixzz2cmhy9b0)
With this in mind, Yourwellness Magazine felt compelled to look at the health benefits of Tai Chi. Yourwellness Magazine explained, "Tai Chi is a form of martial arts which originated in ancient China. This traditional exercise follows structured disciplines which are performed for their many health benefits. To the untrained eye, Tai Chi looks like a slow motion form of karate which has a graceful quality. In fact, it may be surprising to many people that such a routine could be described as an exercise. However, this ancient practice provides a range of health benefits including improved cardiovascular health, lower blood pressure, increased muscle strength, better balance and relief from stress, depression and chronic pain." (http://www.yourwellness.com/2012/12/tai-chi-promotes-a-healthier-lifestyle/)
Yourwellness Magazine outlined the basic techniques used in Tai Chi:
1. The form: this sequence of six to over 100 movements is basis of Tai Chi. These include slow circular motions such as turning the waist from left to right or rotating the arms in elegant arcs around the body.
2. Strength training: this important part of Tai Chi is performed in a low stance, almost like a leg squat – this provides a powerful workout with minimal impact to joints.
3. Deep breathing techniques: breathing correctly reduces stress in a way akin to meditative techniques, and relieves muscle tension.
To find out more, visit the gateway to living well at http://yourwellness.com.