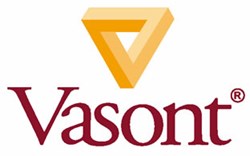 Emigsville, PA (PRWEB) September 03, 2013
Vasont Systems will host a complimentary webinar featuring one of the top consultants in the content management industry. Ann Rockley, President of The Rockley Group, will be the featured speaker in the upcoming webinar, "Evangelizing a Content Management System in Your Organization," to be held on Wednesday, September 11 at 1:00 pm Eastern time. Registration is open and free to the public. Click here to register
Whether an organization is shopping for a content management system(CMS) or already owns one, it is beneficial to get as many groups involved in the content strategy as possible to improve the corporate branding and customer loyalty. It will also help in getting and keeping a budget for the CMS. This webinar will provide strategies for spreading a CMS's use throughout your organization to achieve an overall corporate content strategy. Ann will address these questions:

Why evangelize content management?
How can one identify other departments or divisions that might benefit from the CMS?
How can one build a content sharing strategy with other departments?
How can the benefits be measured? What metrics can be used?
About Vasont Systems
Headquartered in Pennsylvania, Vasont Systems provides component content management software and XML data services to Fortune 1,000 companies and global organizations from a variety of industries, including manufacturing, technology, publishing, financial, and healthcare. Since 1992, Vasont Systems has helped companies organize their critical business assets, manage productivity, and disseminate information in many languages to multiple media channels while reducing their costs by an average of 63% and shortening overall cycle times by 75% on average. Vasont Systems has been named multiple times to the EContent 100 list of "best and brightest digital content companies." For more information, visit http://www.vasont.com.