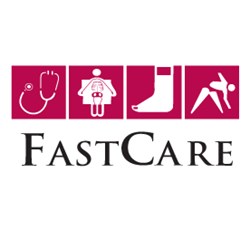 Miami, FL (PRWEB) September 12, 2013
Why is it that more accidents happen at holidays and weekends? Perhaps because people relax and loosen their attention to details, compared to when they are working or at school. Also, during the weekends and holidays, many people engage in activities that can carry a degree of risk. People try new sports during their time off, and sometimes do things they haven't done before. Someone might try rollerblading or skateboarding for the first time during a holiday, have a bad fall, and end up needing urgent medical attention like stitches, or a tetanus shot. People also tend to eat out at restaurants at weekends and during the holidays, where they might try a new food to which they have an allergic reaction, and subsequently need medication. Whatever the reason, it seems to be common for people to find themselves in the position of needing urgent medical care at inconvenient times during holidays and weekends. When an injury has happened, the injured party, or someone caring for the injured party, needs to make a decision. If the injury is deemed life threatening, there is no question that the injured party must be taken straight to the emergency room. If the injury seems minor, then some first aid can be carried out and the injured party can be taken to their doctor on the next working day. But if the injury needs immediate attention, yet is not life threatening, there is another, important, option. When it comes to Aventura urgent care, FastCare provides the local, accessible service people need.
FastCare, a provider of first-rate emergency medical clinics in south Florida, announces new opening times during weekends and holidays, guaranteeing local residents an open urgent care center 365 days of the year. For local residents looking for a Miami Beach clinic that is open on a weekend or a holiday, FastCare offers a great service. Fully qualified physicians are available at all times at all of FastCare centers, as well as friendly and efficient administrative staff. In the event that someone is injured at a weekend or on a holiday, people searching for Miami urgent care will usually find that FastCare appears at the top of local listings. This is because of the popularity of the service and the fact the centers are open every single day of the year. It is the perfect combination of the type of personal service people are used to getting from their general practitioner, and the immediate availability of the Emergency Room. But the Emergency Room can get particularly crowded during times when the doctor's office is closed. This is another reason why people are so appreciative of FastCare's service.
About FastCare: FastCare is a company specializing in urgent care in South Florida. The company is staffed by fully qualified physicians, and is dedicated to providing the very best health care to all its patients. For more information call 786-923-4000 or visit myfastcare.com