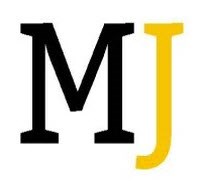 MediaJobs.com: finding the great companies first.
New York, NY (PRWEB) September 09, 2013
New e-commerce platforms are popping up all over. Some of these companies are catching the eyes of influential investors and commanding some impressive funding numbers. In the article Lookboard: the New York E-commerce Platform That Pulls B2B Wholesale Infrastructure Into the 21st Century, MediaJobs.com discusses the latest trends in the e-commerce industry by highlighting start-up Lookboard, which is revolutionizing the industry with cutting edge digital technology.
The platform serves as an online wholesale catalog to bring retailers and suppliers together. E-commerce managers will be interested to learn how the platform, which was just launched in March of this year, has already landed huge clients such as Living Social, No More Rack, Zulily and many more. What is unique about this platform is that sellers featured are smaller and less-known designers who are on their way up. Products offered include tech, jewelry, food, clothing and home décor.
The article reveals how the technology really is light years ahead of others in the traditional B2B wholesale space. Readers will learn what the "taste algorithm" is and how it allows e-commerce companies to extract files with product data and hi-res image without the need for a retailer-vendor email thread. E-commerce directors will be interested to learn how Lookboard has snagged 3,000 buyers and 4,800 vendors along with over 50,000 products available.
Another article that spotlights innovations in e-commerce is Berlin-Based Online Delivery Hero Nets $30 Million in New Funding. The article reveals how the start-up online food delivery service, Delivery Hero, has attracted serious investors and serious interest in the past year. Readers will learn what Delivery Hero has that other delivery e-commerce platforms lack- including $400 million in revenue each year and how they compete with other established brands like Food Panda and Just Eat.
The article also quotes founder partner Dmitry Falkovich on the amazing progress of the platform over the past couple years and what expansions they have planned with the latest round of funding.
The e-commerce industry is making changes every day and those with e-commerce jobs or seeking e-commerce jobs must be educated and up-to-date on all the current news and trends. MediaJobs.com presents news coupled with insights such as these to arm strategic job seekers with the knowledge and skills that they need to succeed in the tech industry.
About MediaJobs: Making Your Job Search Easier by Finding the Great Companies First
MediaJobs.com is a digital news platform that combines the power of news articles with listings for media jobs to bring rich context and strategic insight to jobseekers in the media landscape. MediaJobs.com provides source insider information from the hottest media companies, top players and products worldwide.