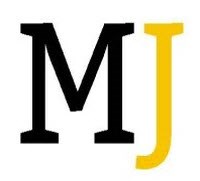 MediaJobs.com Finding the Great Companies First.
New York, NY (PRWEB) September 10, 2013
The fashion e-commerce industry continues to grow at a rapid rate. More companies are launching, more consumers are buying and more investors are investing. In the article Edgy Paris-Based E-Fashion Startup Rad Has the U.S. in its Sights as it Nets $3.3 Million in Funding, MediaJobs.com takes a look at the growing e-commerce strategies and highlights the success behind Paris-based fashion e-commerce start-up Rad. Rad has made news recently by raking in $3.3 in recent funding to expand their fashion offerings throughout Europe.
The article quotes Rad's co-founder and CMO David Smadja who explains where the company hopes to expand next within the next two years. He also reveals what has helped them snag more than one million users and about $15 million in sales in just a year. E-commerce managers will be fascinated by the strategy outlined in the article that has been instrumental in accelerating the growth of Rad.
Readers will also learn who Rad's competition is and how they are poised to come out ahead. The hip, virtual fashion store swears by their private sales business model, which gives them an edge over the rest.
Another article that sheds light on the recent e-commerce fashion industry growth is E-Commerce Start-Up Material Wrld Opens its Virtual Doors to a High Fashion Marketplace. The fashion e-commerce fashion space launched earlier this year and e-commerce directors will be highly interested in the site's new features that are attracting the fashion conscious in droves- including 30-percent of their customers internationally.
Readers will learn all about the backgrounds of the founders of Material Wrld Rie Yano and Jie Zheng – who both have impressive experience in the fashion industry. Also discussed at length is how the company is going after the international audience. Their business model is one to that e-commerce managers will want to mimic. With their strategy of having high-end fashion consumers photograph and share items in their closet they want to sell to others – readers will be interested to learn how they set themselves apart from other e-commerce start-ups that have attempted this strategy.
The e-commerce industry is growing and changing at a rapid pace with new companies launching every day. those with e-commerce jobs or seeking e-commerce jobs must be educated and up-to-date on all the current news and trends. MediaJobs.com presents news coupled with insights such as these to arm strategic job seekers with the knowledge and skills that they need to succeed in the tech industry.
About MediaJobs: Making Your Job Search Easier by Finding the Great Companies First
MediaJobs.com is a digital news platform that combines the power of news articles with listings for media jobs to bring rich context and strategic insight to jobseekers in the media landscape. MediaJobs.com provides source insider information from the hottest media companies, top players and products worldwide.